My journey from Nimbin brought me to Sydney. My godfather Mirko informed me that I had some relatives in Sydney before I actually arrived there so I decided to pay them a visit. I'd never met them, but this isn't so strange when you consider that my grandpa's cousin Vinka and her husband had come there with their two daughters (Zlata and Marita) in the late 70's, just like many others from the territory of former Yugoslavia.
I didn't feel like hitchhiking all the way to Sydney since it was raining so I found myself a ride on a gumtree Internet page where you can find all sorts of things, as it would turn out to be later. So, there were four of us in the car and we split the gas costs to the 800-kilometers distant Sydney. We drove during the night and that was the first time on this journey that I spent a night in a speeding car. After ten hours we finally made it. Each of us paid 22$ which was very economical, given that we were in Australia.
Upon my arrival to Sydney I started dealing with some administrative affairs – since I came to Australia with a tourist visa which would expire after one year and I was only allowed the maximum of a three-month stay in Australia I was taking into consideration the possibilities where I could go when the first three months expire. My first option was Papua New Guinea, so I made a stop in their embassy.  I took the forms to fill out and promised to return.
However, I didn't return: everyone whom I asked a piece of advice told me that the situation in the capital was dangerous, that there was a high risk of getting down with a malaria; but, eventually, the fact that if I wanted to experience a genuine Guinea I had to get in the jungle, hire some guides and even fly to the other part of the island arbitrated. There were too many complications for a trip like that. Also, quite frankly, I didn't feel I had enough experience to do something like that. Maybe some other time.
The other option was New Zealand. I assumed that the procedure of getting a visa would be relatively easy given the fact that I'd already passed the strict Australian control the first time I got my visa, but the lady on the counter gave me an unpleasant surprise when she informed me that I would have to wait at least 3 or 4 months (!) while my application is being dealt with. I politely asked her if the messenger would have to swim all the way to New Zealand but there was no reply. So, in that instant, I crossed out New Zealand from the list of countries I was going to visit on this journey, even though I wanted to go there for quite some time.
Fuck it.
I didn't have the third option so I stopped worrying: everything would be ok, like it always had been. Instead of being worried, I met my new family, that is its two branches: first, I spent two days at Marita's place, with her husband Mark and two of their beautiful children, 8-year-old Gabriella and 5-year-old Sabrina. Despite the fact that we'd never met or had any contact, they took me in and spoil me: I had my very own room with the coziest bed ever; I could eat and drink as much as I wanted to, and I hit off very well with the girls reading them the bedtime stories and stuff like that.
The day after my arrival we planned to go sightseeing, but the rain and the cold weather prevented us from doing so. Suddenly it hit me that, even not wanting to, I caught up with the winter. I had the excuse – one was due to the administrative affairs (I had to take care of the visa), and the other were family affairs (renew the family-intercontinental relations) – so I forgave myself. At the end I did manage to see some of the city, but in the comfort of my room: Gabriella, disappointed by the weather, took some time and printed out the most famous sights in Sydney and gave me the paper as a gift, with a beautiful dedication. Since the very same morning Sabrina had slipped a drawing under my door – it was a drawing of her family, with her parents, her sister and herself and an extra person (which was, in fact, me!) – I felt like a true member of the family. And they people are surprised when I say that I don't miss my family – hey, the family is everywhere!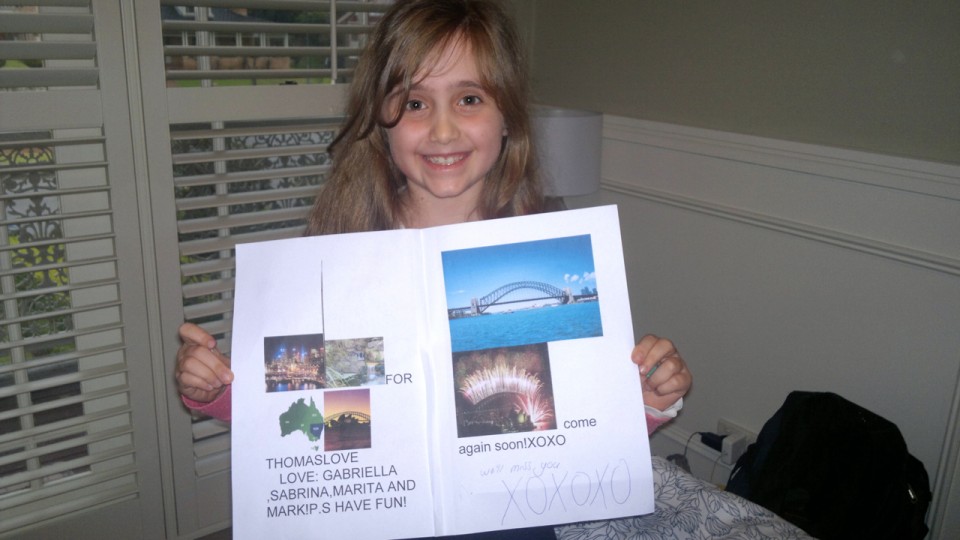 The other branch of the family: aunt Zlata, her husband Drago and their children threw quite a party upon my arrival, and there was a special offer on the menu – čobanac (a typical Croatian meal). I told them everything about me being vegetarian for the past 2-3 months, and they simply laughed handing me a plate full of remains of an animal. Quite tasteful animal it was, I've got to say. And that is how I stopped being vegetarian. It's pretty difficult to be picky when you're on a journey, especially when someone else is cooking for you: you feel quite embarrassed if you say no to your host.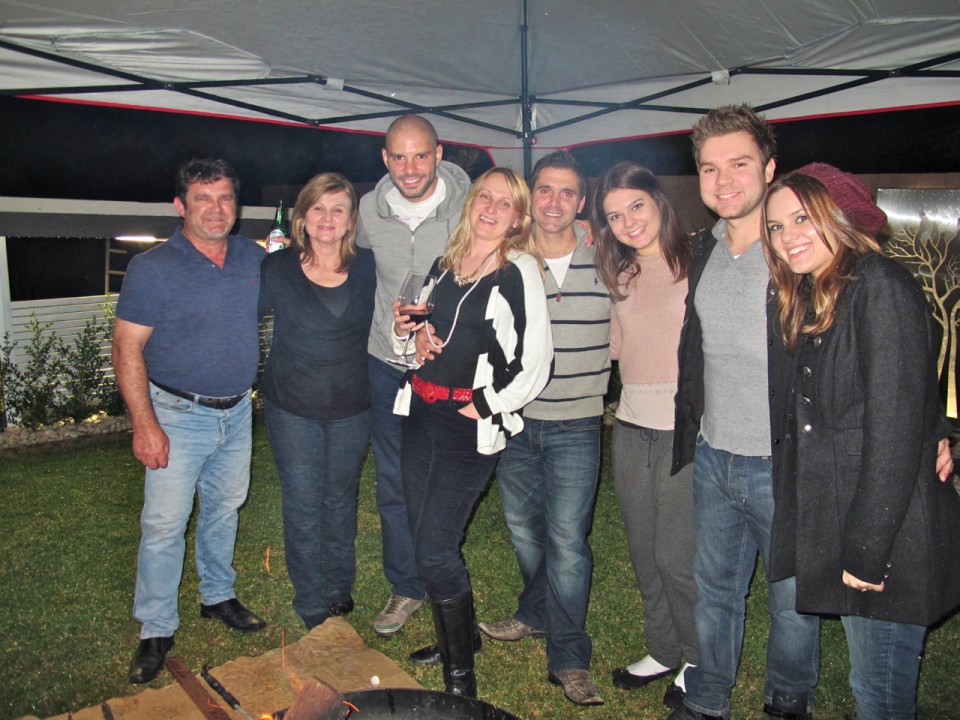 I spent the following few days in the warmth of my new home meeting the rest of the family; also, I organized a half-of the-world Skype meeting of the people who had never Skyped before; enjoyed the exquisite red wine (I started loving it from that moment!); went to the Croatian club Tomislav; I ate grilled meat dumplings, fritters, all familiar dishes.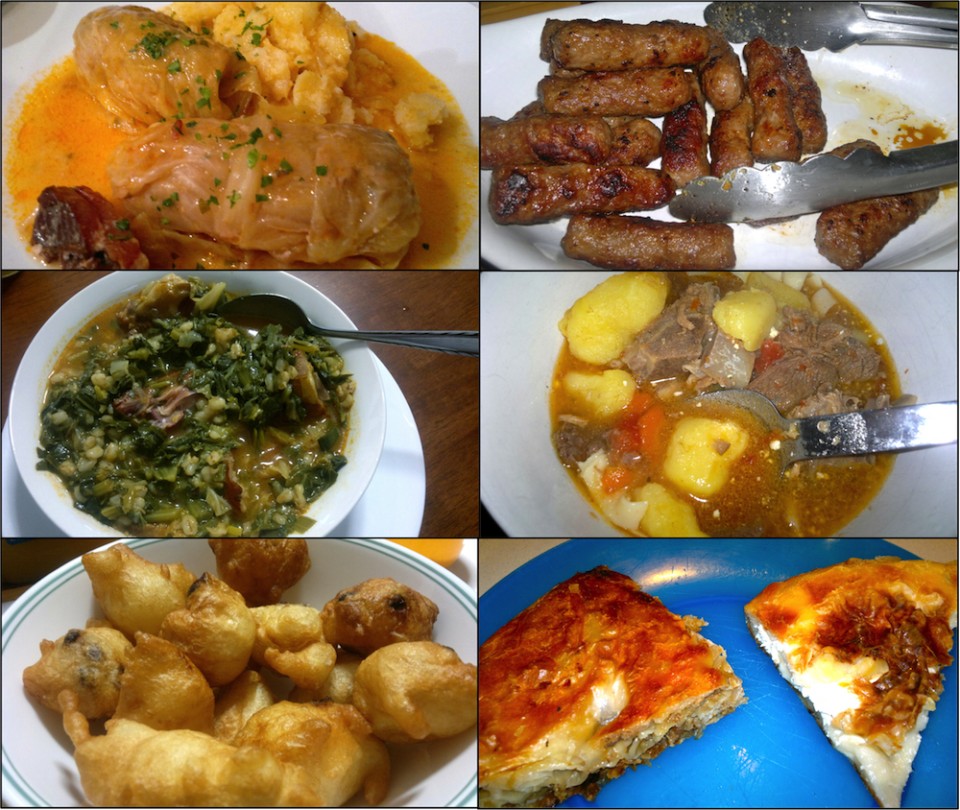 Since I was staying a bit out of town, I took a train, went to the center and started exploring. I took some photos of the famous Opera House, observed the sunset from the Harbour Bridge, got lost in the alleys and parks under a bright blue sky. Given the fact I didn't have any of my couchsurfers to show me around the town, I bumped into a free tourist tour, which turned out not to be free in case you decided to the tip the guide at the end of the tour. He took us to a few-hours walk, showed us the place where the first British colony was founded in 1788, and where they kept sending their criminals, the ancestors of the today's Australians.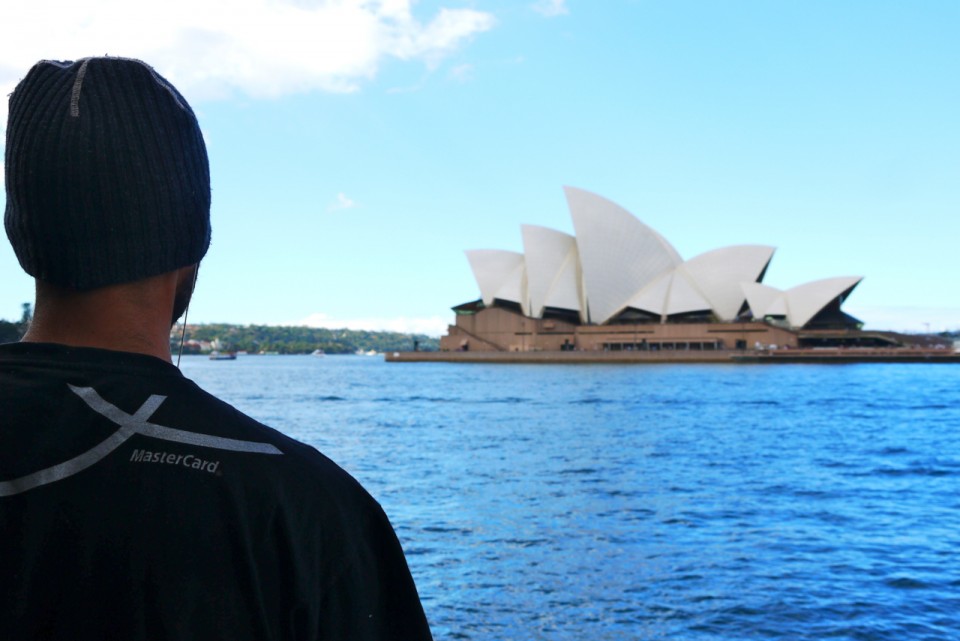 Moreover, he shared with us some historical facts, made jokes about the new Zealanders, discovered some hidden streets, and, also, showed us some places where you could eat and drink well. What I remembered the most was a street full of bird cages. Funnily, there were no birds in them, but instead some small speakers which imitated bird sounds which used to live there before the white people came. It was a bit sad.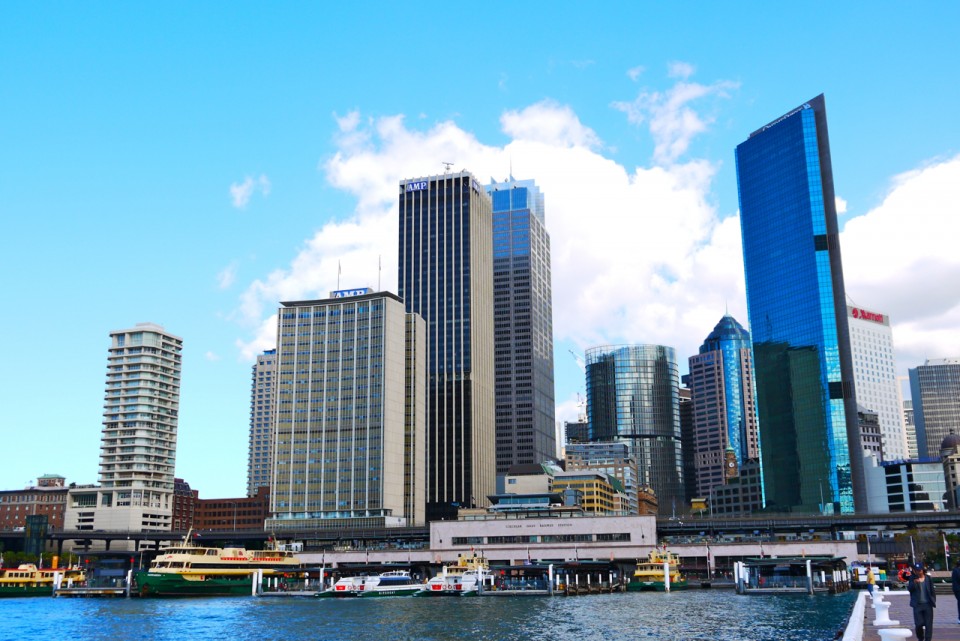 Chloe had a few days off, so she invited me to pay her a visit in Jindabyne. Since it was raining again, I opted for a rideshare, which cost me a total of 20$ for nearly 500 kilometers  My new family equipped me with a warm sweater and a winter cap, which, eventually, saved me – when I arrived to Jindabyne I saw the snow for the first time since I started off my journey. Who would've possibly thought it would snow in Australia?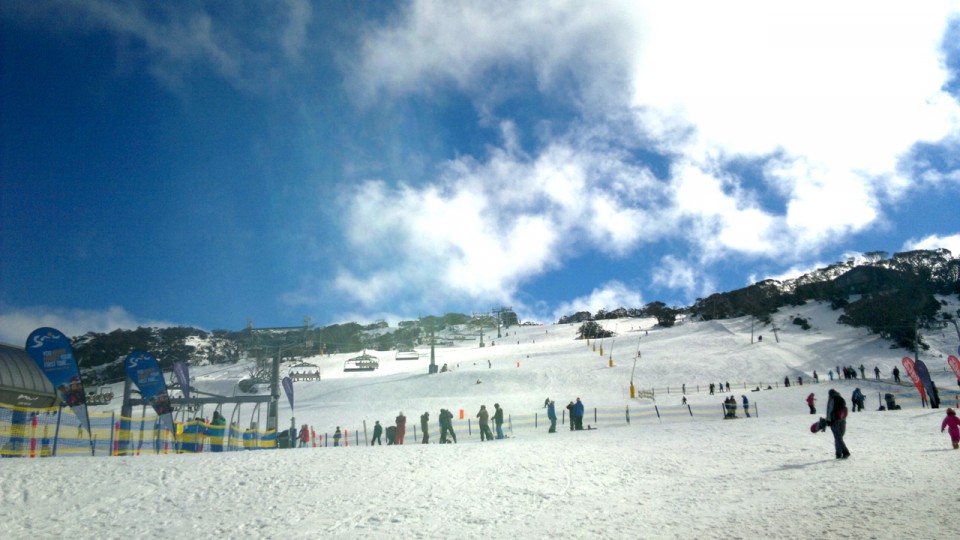 I spent some days with Chloe: she took me snowboarding and I've got to say that I quite liked it. First of all, I didn't die or end up in hospital, and I even managed to get down the slope like a real pro before I fell down.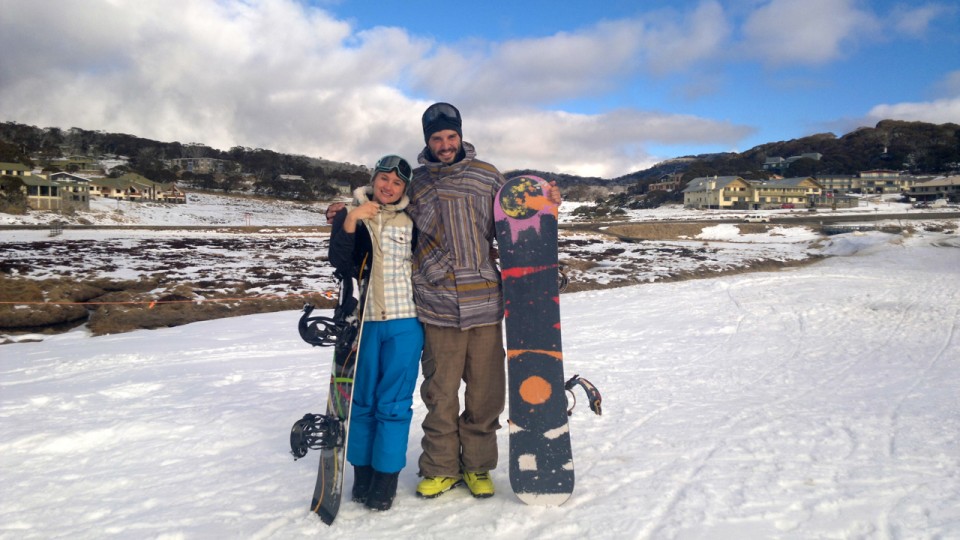 Moreover, I will remember Jindabyne for a solo walk around a huge lake during which I discovered a new thing which is for those a bit weirder among you – talking to myself. I realized that I had so many things on my mind piled up during the past months and I had no one to share my thoughts with; things that were bothering me. As I was too lazy to write them all down, as all the real writers would do, I started saying them out loud or recording them on a my mobile. And it worked. All the thoughts that were rested unspoken for many months finally came out and, although I was talking to myself it really worked for me. What I realized was that it would be great if I were my best friend – it was something as I had never been good at: not needing anyone; being self-sufficient.
Even though it may sound funny, that walk which could've took place just about anywhere and at any time will be remembered as one of the climaxes of my journey.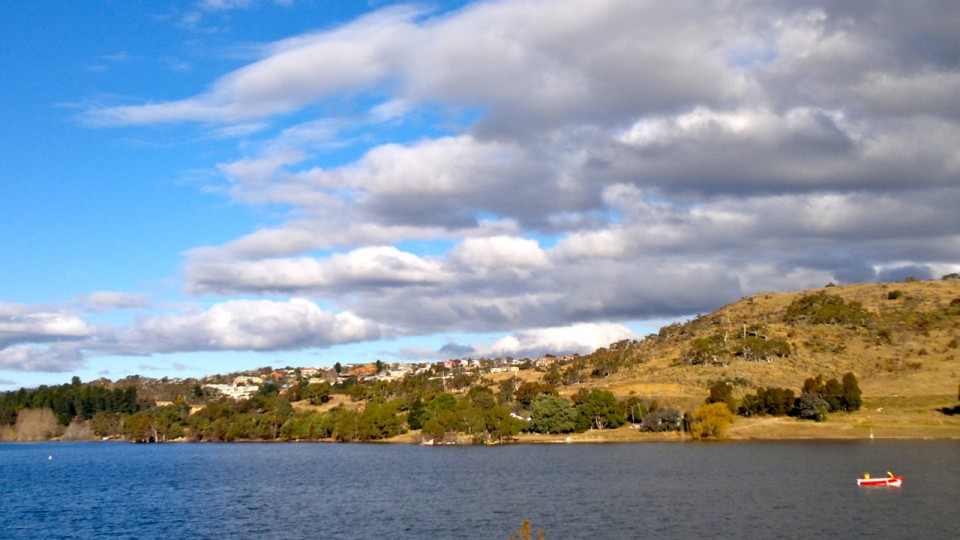 I said goodbye to Chloe, after exactly thousand days since we'd said goodbye to each other the previous time in Berlin. She used the same words – see you soon. The last time it took us two and a half years to meet again, and now I had the feeling that it would take us much longer to see each other again. If.
So, back to the road. Hitchhiking to Sydney. A visit to the family. I decided I was cold so, without any previous planning, I headed towards north where it was warmer. I was picked up by a guy who was going all the way to Brisbane. He said he felt glad that he picked me up because usually he tends to get tired when he drives for a long time, so we exchanged the wheel every 100 kilometers. I didn't say a word about not being sure if my license was valid in Australia, but, anyway, we didn't have any problems with the cops.
He left me off in Cabarita so I could give Ruth, Chloe's mother, a hug just one more time. In that way, after a long, long period of time I set off on the road planning to stay there for a while, hopefully, on my own.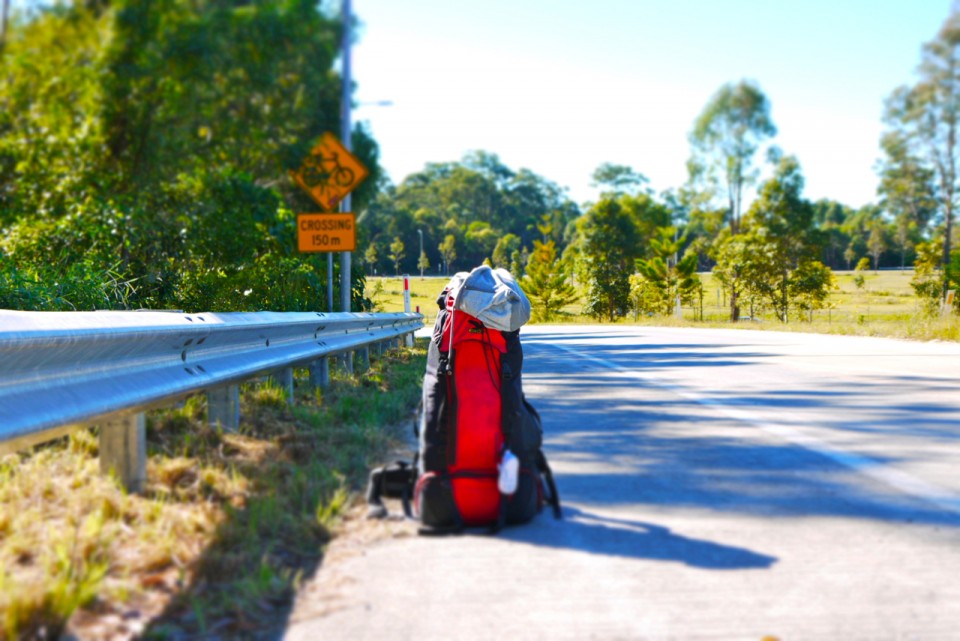 I got myself the first ride just after a few minutes of waiting – the driver's name was Tom. My second ride, after another few minutes of hitchhiking, was by a man who was transporting dogs. He was a great guy, talked all the time about his journeys. I mentioned that I was looking for a part-time job on which he took out his card telling me to contact him if I happen to come back and he would try to help me. I said goodbye to him, and even before I managed to stick out the thumb another car pulled over. A guy, approx. 18 years old, who listened very attentively to my story, dropped me off a few kilometers further than we'd arranged; we exchanged our contacts: he gave me his cell number in case I needed anything. He said that he would definitely start off in an adventure before he got stuck in a work-house, house-work routine. And finally, the last drive, after another few minutes of hitchhiking, a young couple, took me all the way to my final destination – Brisbane. They held each other hands while he was driving: a very nice sight to see.
I sent CS request to Brisbane: one was to Djuka, a guy from Croatia with a beard who reminded awfully of the guys from ZZ Top and had some pretty cool references. While I was waiting for a reply, just to be on the safe side, I sent another request, but that guy replied immediately that he already had a guest (also from Croatia!), but he said that all of us could meet for a drink. A few minutes later Djuka replied that he could and would host me, and so, upon arriving to Brisbane, I contacted him and arrived to my new home.
We didn't stay there for a long time because he had other things planned for us: a lunch with his mother Ljubica who prepared a homemade chicken soup which I hadn't had since I left Zagreb. My mum, whose specialty is, in fact, the chicken soup, will be happy to find out what I had for lunch. In order to feel completely at ease and to have the feeling I was at home my hosts made sure I that we say a prayer before lunch and I had the main role – they thanked God for my visiting them and asked Him to take care of me on my future adventures.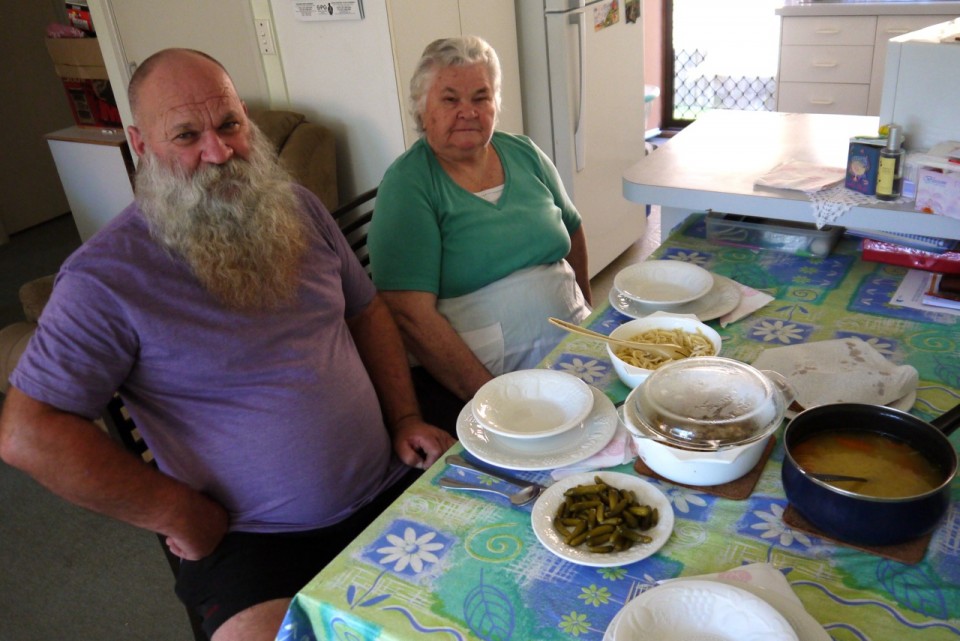 The lunch was delicious; they kept forcing me to have some more and I did as they told me. Good old Balkan customs. Djuka and Ljubica went to see their aunt and uncle, and left me with the apartment and an extra key at my disposal. I decided to take a stroll around the town and in the evening take part at the CS meeting; despite the fact I'd realized that I didn't like them  A second chance, right? However, I was sick of it the moment I bought the ticket for the train – 7.9$. In one direction. Go figure.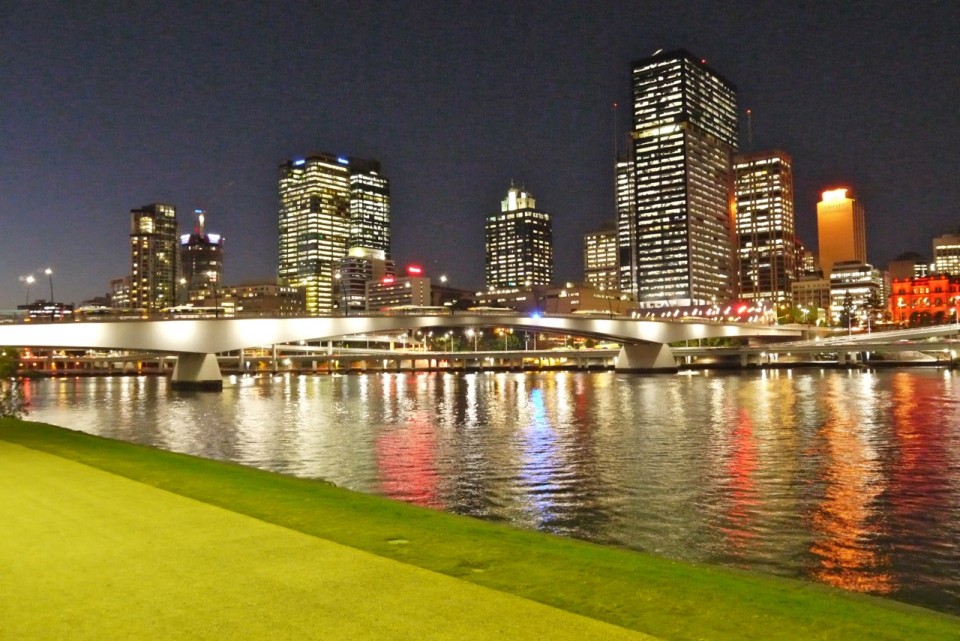 Since I was almost an hour early to the meeting I took a walk by the river bank, fooled around with my camera and thought about where I would go and what I would do after Brisbane. Another surprise at the CS meeting – beer cost 7$, a small one. Damn! I pulled myself together, small talked with the people, helped myself to the free snacks brought to us by the cute waitresses and spotted a girl who seemed interesting. I don't know what I do to spot them, but somehow I always do. First I observed her watching the food but it seemed that she felt awkward taking some so I gave her a plate which she cleaned up very quickly. We hungry ones always find each other.
I gave up talking to people, switched to water, heard an older guy talking about the number of CSers he'd hosted and saying that he had a lot of experience in travelling – I instantly recognized a religious type – not church religious, but CS religious: a competition in who had more guests, positive references… In one moment I took out my little black notebook, just like during the last CS meeting in KL a few months before and started writing down the conversations I heard. It was always the same story: where you're from, what are you doing here, how do you like it, where are you heading next…boring.
As it was a bit cold, at some point I ended up standing next to a heater. I felt that someone was looking me, and when I realized that it was an interesting girl I asked her if it was possible to get a tan if you stand a few centimeters from a heater. Since she actually tried to answer my silly question I realized that I could talk to her about silly things so we started a conversation. She was an American, a hitchhiker, a dumpster diver, all in all, a cool girl. We talked sense and nonsense and laughed a lot. The religious guy joined us only to confirm that all the things I's said a few minutes ago to my new friend. Soon she had to catch the last train so we wished each other a good night, hugged and laughed knowing that, most probably, we wouldn't see each other ever again.
And the meeting was still going on. There were also two pretty girls whom all the guys tried to pick up – so typical. I was still thinking about not going home and trying to find a host in the center who would put me up for a night and, in that way, save me 7.9$ for a train ticket. Finally, only two guys remained – an Indian who was living there and his guest, an Englishman. Since my station was in their direction they accompanied me. I decided to set up bait reserved for the most desperate moments: do you happen to know if there is a hostel nearby; it might be cheaper sleeping there instead of going home. Of course I ended up on the floor at the Indian place. Happy.
The following morning I met with my was-to-be host and his surfer, Vedran from Croatia, who offered me his hands saying – hey, I know you, I read your blog every now and then… The man was there on business, just like me, doing a report on a festival on Solomon Islands. We went to have a coffee (to be more precise, Vedran and I treated ourselves to water because everything was so damn expensive!) and, after that, went sightseeing. We decided to skip the galleries and museums, and instead grab something to eat and sat on a bench. Stories about Croatia, fellow travelers, experiences, life. We found a Japanese woman and asked her to take a photo of the two of us after which each of us took off. I went to the bearded Djuka, while Vedran headed to his host.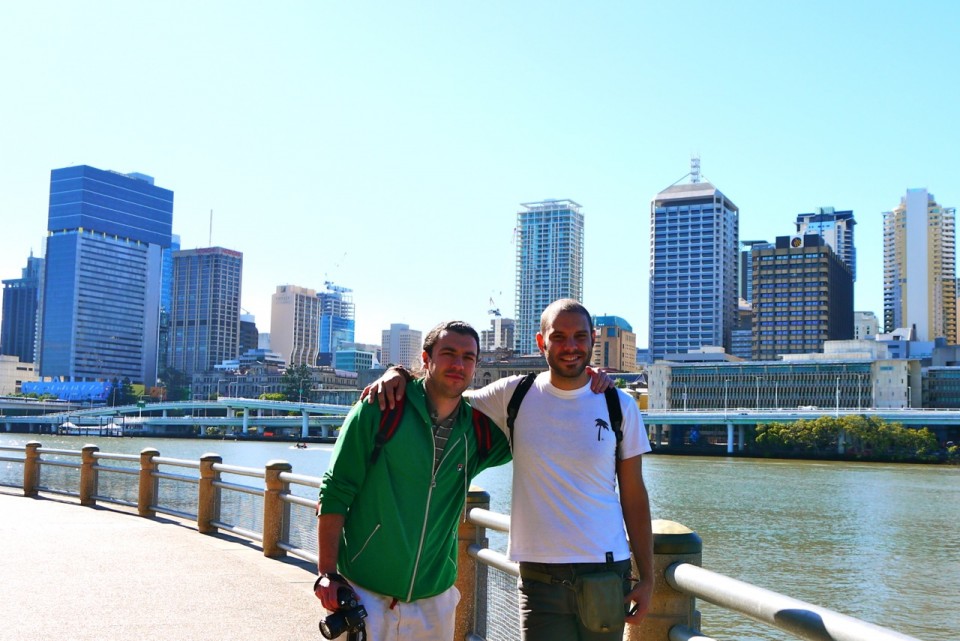 Djuka, after arriving home from work, opened a bottle of wine and prepared the dinner. Damn it, once again it wasn't vegetarian! We talked all the night (that is till 9 p.m. because Djuka had to be up at 5 a.m. and go to work), but before going to sleep he called his niece who would take me to the highway exit tomorrow morning before she went to school. From that point I would catch a ride to Maleny – my next destination.
Djuka's cute niece picked me up at 7 a.m. and dropped me off the highway exit. Thumb up, just like we'd practiced all these years. Get out of the city, you don't like cities!, I told to myself. A guy pulled over, gave me a ride for a few kilometers and left me in the middle of the highway, which I don't like. A lot of cars and trucks were speeding by, and I knew I would have to pay a big fine if cops caught me, so I walked quickly by the highway tried to catch a glimpses of hope. I did find it, after a couple hundred of meters – there was a side road. Once again, I stuck the thumb out and put a large smile on my face. And then it happened – one of those moments after which nothing is the same.
Duane, a tattooed guy in a truck full of tools, agreed on taking me to the very northern part of the city. He was in his early forties, listening very attentively to my stories; we laughed a lot. He told me something about his life and how he wanted to start travelling once his children were a bit older. Moreover, I told him that a guy offered me a job in a dog hotel few days earlier, and he said – write down my number in case you decide to come back to Brisbane, I have a job for you. It turned out that he was a painter, and he was offering me a job. He even implied the amount of money I could earn – thousand dollars a week. It was enough for me to say that there was no need to take his number and that he could take me with himself straight away!
And, he did.