Zagreb airport.
I am standing in the same place where I had stood a few months ago when I came home with my father after some 540 days of wandering around the world. I was going away once again. I saw my parents waving at me while the airport security was checking my hand luggage. They were handling it very well, they didn't shed a tear. Even though I was going once again to the other part of the world. Even though I wouldn't be back in a year at least. Even though I knew that they would give everything they had if they could make me stay.
Honestly, I'm relieved – my mom said while I was giving her a hug – I feel much more at ease now that I know that you're not going alone. Call me every day. Ok, you can call me every other day now that I know who you'll be with.
I could see it in her eyes that she really meant it. She was as calm as in the moment when she was waiting for me here in the same spot, a few months before. Poor mom. I couldn't even imagine all the things she had to go through the past few years. You'll know once you have the kids of your own – she would say to me. More than once the idea passed through my mind – what if I had the kids who would be just like me? What if he or she decides to travel the world hitchhiking, to wander through the jungle, across a desert, to camp and stay at unknown people's homes? Good God.
I got onto the plane and pensively observed the piece of paper with my name on it. A one-way ticket. Destination – South America. Peru. Lima.
The plane was slowly taking off.
—
I remembered how happy my dad had been when I told him that I was going back to Croatia with him: it had been three days before his flight from Kenya to Croatia was due. I remembered how we'd called mom and told her that, after all, both of her boys were coming home. Since we'd had one day to spend in Istanbul we used it to take a walk down Taksim, visited beautiful mosques, listened to the prayers, managed to find our way through the chaos of Grand Bazaar. Dad had been absorbing another culture, another world completely different from the one he was used to. He thanked me for returning with him because he wouldn't have made it on his own.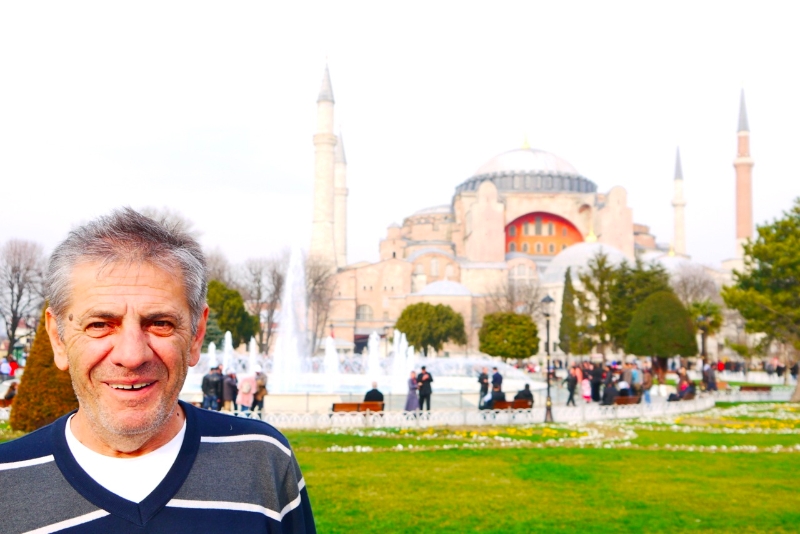 I remembered my closest ones standing at the airport, waiting for me with a big welcome sign, as if I were a celebrity. I remembered a few tears and many warm hugs. I remembered how happy we had been for seeing each other again in live and not over Skype.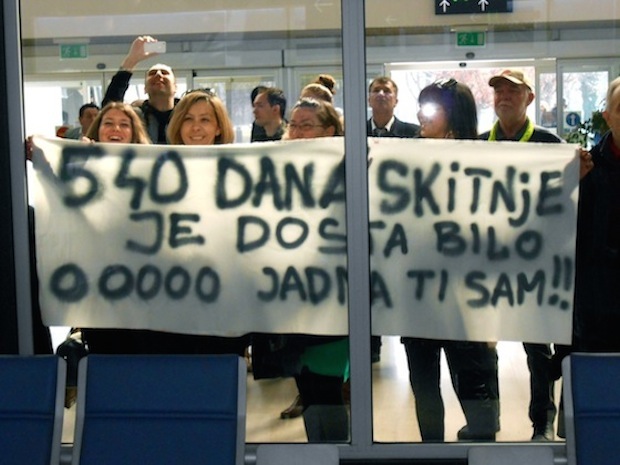 I remembered the first gift I received upon my arrival to Zagreb. One Croatian chocolate candy. My brother is, indeed, a funny guy just like his girlfriend, that is, his future wife – they know how much I love chocolate. I ate it in one bite and looked at the back side to see the card I got. Number 220. Llama. I could see Andes in the background. Macchu Pichu.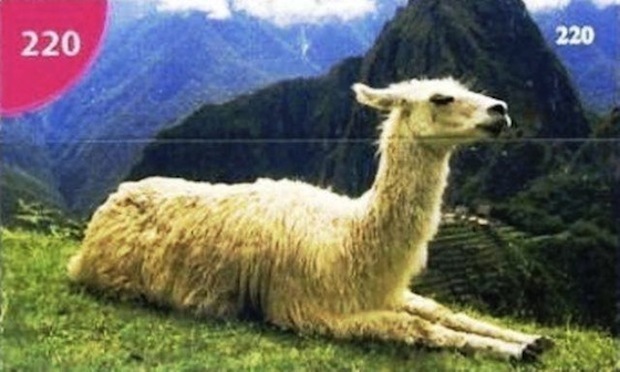 That's a sign, bro! That will be my next destination!
I was only kidding. I wasn't planning on carrying on with my journey. Fatigue. Satiation. Lack of ideas. The discovery of the answers to the questions I was looking for. I'd thought that I would stay in Zagreb or somewhere else and start a new life. Settle down, maybe even start a project of my own – something related to tourism, permaculture, something like that. And now I was flying to Peru.
I remembered my first walk down the streets of Zagreb; the first calls I'd given to my closest friends. I remembered my first family lunch. I remembered my first smoothie in my favorite juice bar. I remembered my first hugs with people whom I hadn't seen for ages. I remembered the first time I had to retell my adventures and listen to other people's stories.
I remembered the moment I'd found out that D. had passed away – she was 26. I remembered the moment we had met, a few years ago, and when I realized that she was the person with the happiest and the most contagious smile in the world. I remembered that after my initial disbelief, I was extremely proud of her for truly living her life and for the fact that she would be an inspiration for all the others.
I remembered how after a few months spent in Zagreb I was back on the road, once again. I was bored, I got down with something and I was cold. I met Caro, my friend from France, and we started hitchhiking towards south, with no particular goal.
I remember the two of us passing through Zadar: she said that every scene in Zadar could make a perfect image for a postcard. She repeated those words for the rest of our journey, although two installations – Sun Salutation and Sun organ – weren't in function.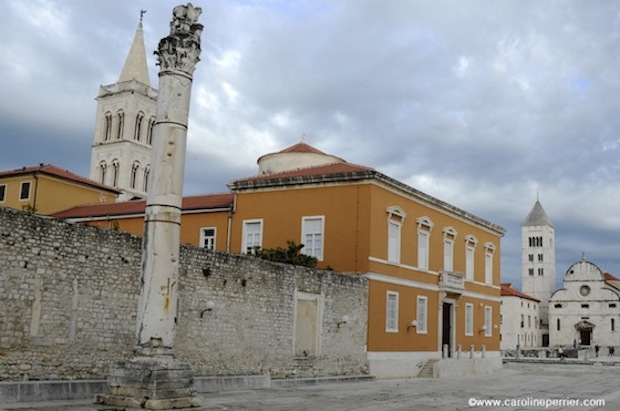 I remembered when we had been in Split and observed the lights of the city from Matejuška, the night show of the tango dancers on Peristil, visited the village of our host Zvone, played with little Jelena and Tomislav. I remembered how we took a walk down the city's waterfront while I was entertaining her with the stories of the mayor of Split.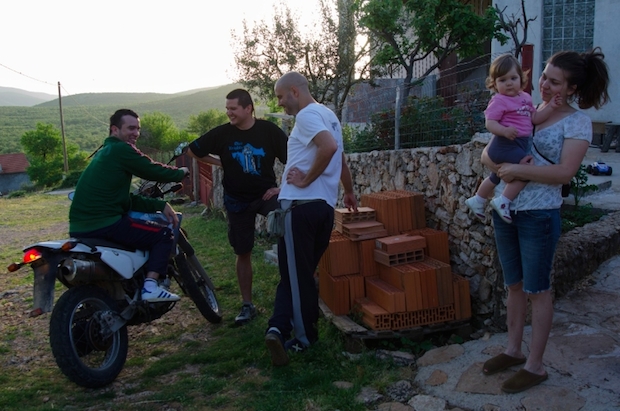 I remembered how she had told me that Dubrovnik reminded her awfully of a city from her favorite TV show Game of thrones. I remembered our walks on the walls of the city, and how she barely avoided a death by Coca Cola bottle landing on her head from some ten meters of height. Also, I remembered how we had sipped wine with our host Tea and her friend Tomislav. I remembered how Caro had thought that every man in Croatia was named Tomislav.

I remembered how I had visited Montenegro for the first time, only after I had visited half of the world. I remembered how we strolled down Boka Kotorska, stayed at local people's places, enjoyed in all the pleasant sights and details that were everywhere around us. I remembered talking to a number of drivers – those from Montenegro, Albania, Serbia – and even though I didn't want to, we ended up talking about the war. We all had agreed that such a thing should never happen again.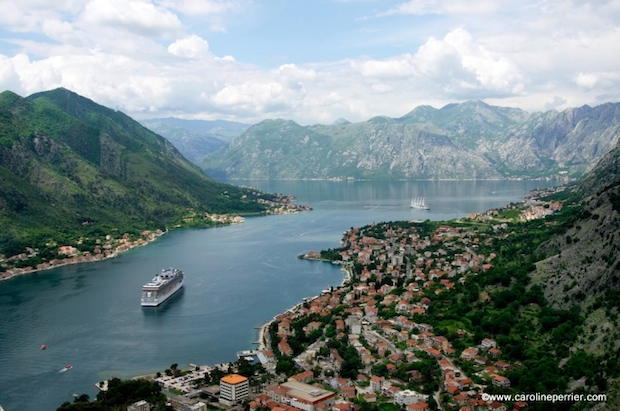 I remember us waking up one morning and deciding that we didn't feel like staying in Montenegro anymore so we were headed to Herzegovina, to my father's birth place. I remembered how we had changed ten drivers that day and how from Čapljina to Međugorje we had experienced the fastest/scariest drive ever driving with some kids that appeared as if they were on something. I remembered how she had met 29 members of my family in a single day and how she had been very interesting to them since she didn't speak our language. I remember how they had been very critical about her travelling (I was the translator) when, in reality, she was to find a proper job as a teacher and have at least one child. Also, I remembered how the following day they all accepted her as a member of our family.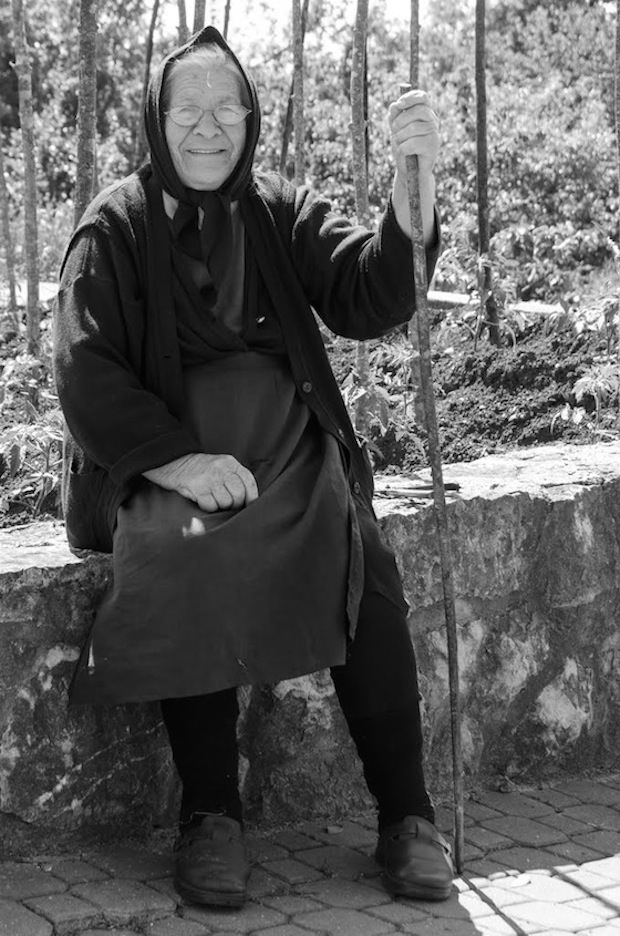 I remembered how we had visited Mostar and Sarajevo where we stayed at the homes of some wonderful girls who had cooked with us, drank beer with us and showed us their favorite parts of their cities. I remembered the sad expression on Caro's face when she had seen the remains of war destruction. I remembered our walk down Old Bridge, Barščaršija and how she had been a bit sick after a huge portion of ćevapčići  with onion, cream and yogurt.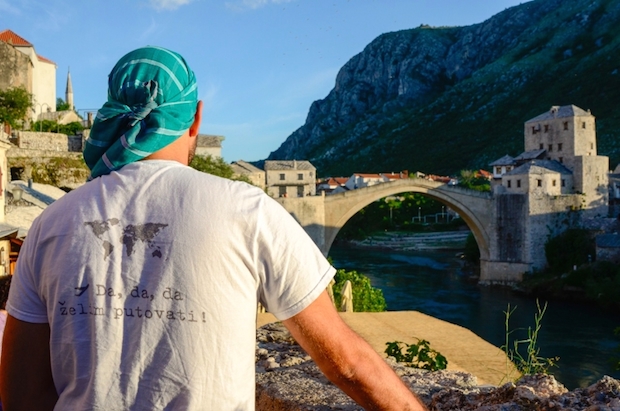 I remembered how we had visited the pyramids in Visoko, wandered through the tunnels, listened to the stories of the experts that defended the story about the pyramids, but also to those that were sceptical about them. I remembered how one driver had almost ran us over because he had went through the red lights, but he'd apologized and offered us a ride back to Sarajevo.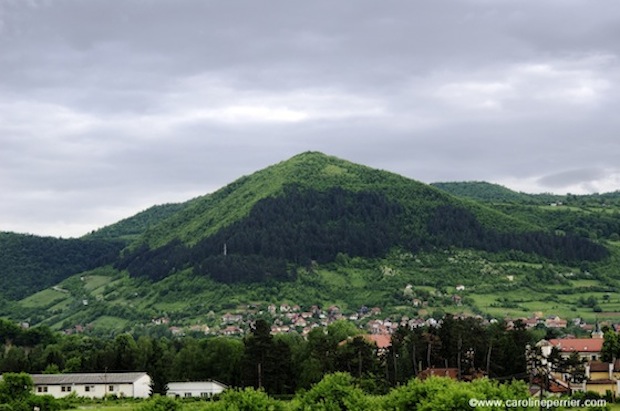 I remembered how one day, upon my arrival to Zagreb, I woke up, went to my friends in one travel agency, chose the date and the destination, pulled out my MasterCard and bought the ticket to Peru with which I defined my destiny in the following year.
I remembered my brother's wedding, the first one in our family with less than 300+ guests: there were 20 people or so. I remembered how great it felt to be on a little island with no cars or roads. In the morning I had gone for a swim, while in the afternoon I'd put on my suit and tie after five years of not wearing it and listened to the traditional male vocal group from Zadar while the bride and the groom were walking down the aisle. I remembered how I'd been cool and calm during the whole time until the first dance.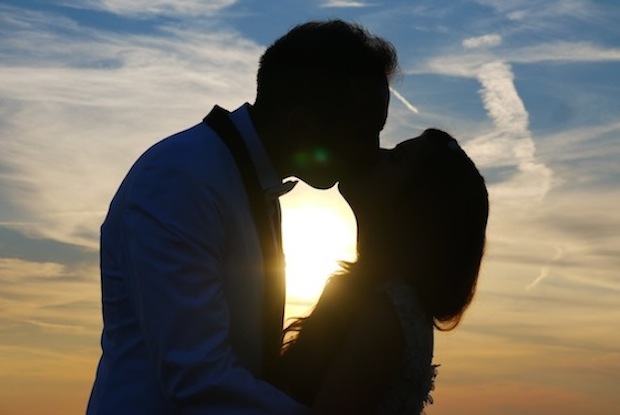 —
I'm landing in Lima.
Night. Fog. Bunch of cars, vans and buses on the streets. Sound of thousand honks. Reminds me of streets of some Asian and African cities. But somehow, more tame.
And while I'm driving to get to Roberto, my first host on a new continent, I think of one girl.
Why don't you go to Peru with me? – I asked her after our first walk in Zagreb, less than four hours after we'd met.
She hadn't said anything. I hadn't asked her again. At least, not until 18 days later, while we were lying in Zrinjevac park, the night before my flight.
Give me ten days, and wait for me in Lima.
—
GALLERY – CROATIA, MONTENEGRO, BOSNIA AND HERZEGOVINA.