Writes: Maria Kobic
Dear Mommy,
finally I found some time to sit down and write you a few sentences.
Slowly I'm beginning to understand where I am, and how I feel. Remember when I left for South America to be with Tom? Everybody said I was brave. To leave everything behind for someone who I knew for nineteen days. But I don't think that required much courage. It was just the way I liked it: traveling, moving, everyday changes. But going to New Zealand and trying to build something from scratch: find a home, job, friends, perfect the language, get to know cities and customs…and create our own story – thats what I call being brave. And again, like with some many other things, it was only necessary to embark. To decide, to jump into the unknown. And then just – let go.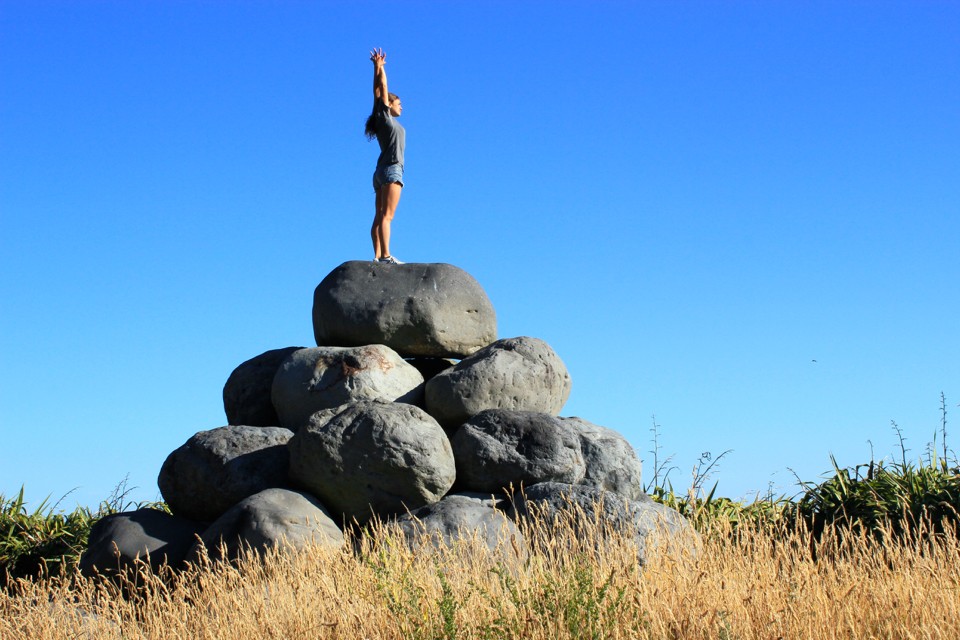 Our first true experience with New Zealand started when we left Auckland. We drove long 650 kilometres towards south to the capital, even though not the biggest city, Wellington. We read that its the windiest city in the world, but we had no idea what it meant. We also knew that Lonely Planet in 2011. gave it the title "The Coolest Little Capital in the World", and that sounded promising.
We played some music, sang, looked left and right, actually only me, while Tom was being careful to stay on the left side of the road.
Do you know why they drive on the "other" side of the road in some countries? Back in the days of Romans and Greeks, when they were going to the battles, they marched on the left side and had their sword in their right hand. That custom sticked until Napoleon, who introduced traffic on the right side, just to provoke British. Or maybe he was just left-handed. Anyhow, around 10% of the countries still drive on the left side, mostly former English colonies.
While I was thinking about that, Tom had to try and beat his old driving habits. Apart from driving on the left side, he had to pay attention to speed limits – we heard that the fines are pretty high and police very strict. He was also hoping that there will be some hitchhiker by the road, so he can pay off few rides from his hitchhiking days. And he got what he wanted.
We had a travel companion, one gentleman from South Island. His car broke down so he gave his last money to the towing service to take his car to Auckland. He seemed tame and simple while he was chewing our bananas, and soon he turned into a tourist guide. He told us some old Maori legends, showed snow-capped mountains, explained the names of places we were passing through. He mentioned his huge family and his sister he was meeting tomorrow. His plan was to spend the night in the bush. I imagined him as one of the characters from Lord of the Rings, talking with trees and night ferries. It seemed it wouldn't be his first time.
There was one theme while I was looking through the window – green.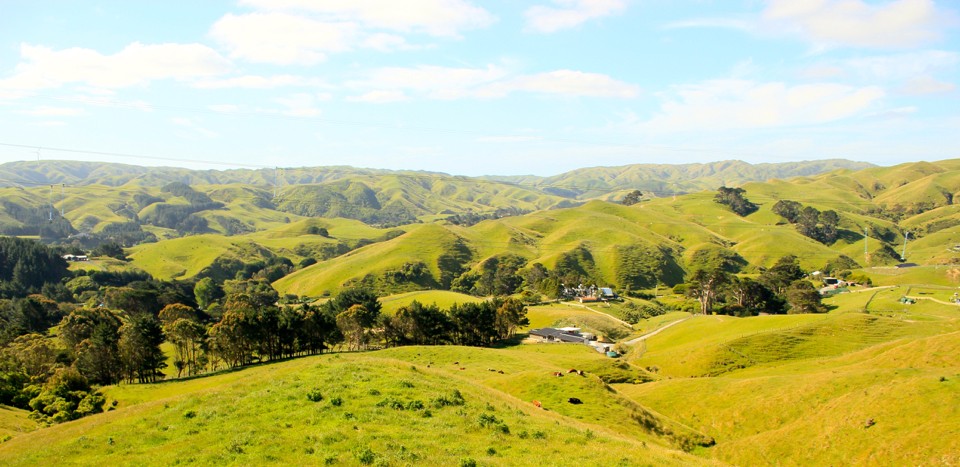 Green in every possible shade, mottled with white sheep, brown horses, and colourful cows. Since childhood I haven't seen so many animals walking around freely. They looked happy. I remembered those free range eggs in the supermarkets – they are much more expensive, but at least you know that chucks can run around a bit.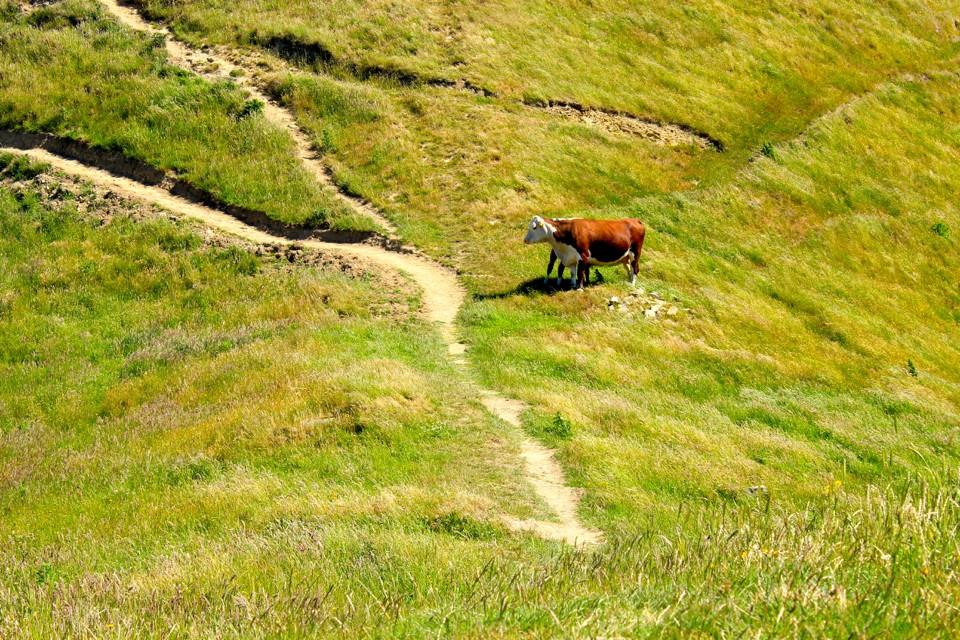 It seems like entire New Zealand is free range – spacious and free.
I obviously fell asleep because I was awaken by the rain knocking on the windows. The weather was trying to tell us we are approaching Wellington. Clouds and rain made everything gray. I though about our hitchhiker and his plan to sleep in the bush. But he didn't seem like he was worried, he just said that a little bit of rain never killed anyone. He wrote down his address and promised us to take us fishing once we come to his huge estate.
We felt sorry for him and gave him 45 dollars for a motel, and he promised to call us tomorrow when he meets his sister, and give us every dollar back.
We never heard from him again, but we didn't feel sorry for the money. You know how many times people helped us in similar situations, and if we would compare the feeling of guilt if we left him on pouring rain with the feeling of losing 45 dollars, we choose the second option.
We returned the van on the airport on time, and were greeted by Adrianne, a girl whose house and cat we are going to take care of.
She spoke fondly about her town while we drove through it. We had our second travel guide today. She and her partner Scott are going to do a 4-week trekking in Nepal, and another two weeks buzzing in the surrounding countries.
The night fell when we arrived in Johnsonville, our new neighborhood in the next month and a half. We treated ourselves with fresh strawberries, and went to sleep.
The following days were light. We bought padlocks for bikes that they left us to use, descended to the center almost every day, nosed the city and its surroundings. Sea and mountains, wild forests, wind and all seasons at once.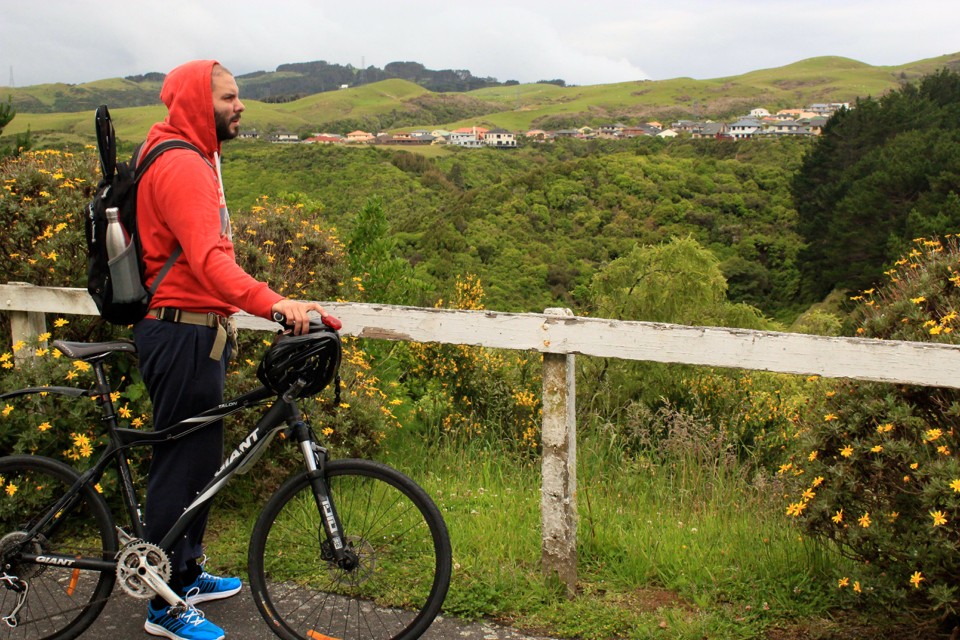 As for the wind, I could write a whole book about it. In short – a constant draft. The first days I followed the weather forecast as well as all the people of this world, to see will it rain, be sunny or something else. Soon I realized that I should follow the forecast for – wind.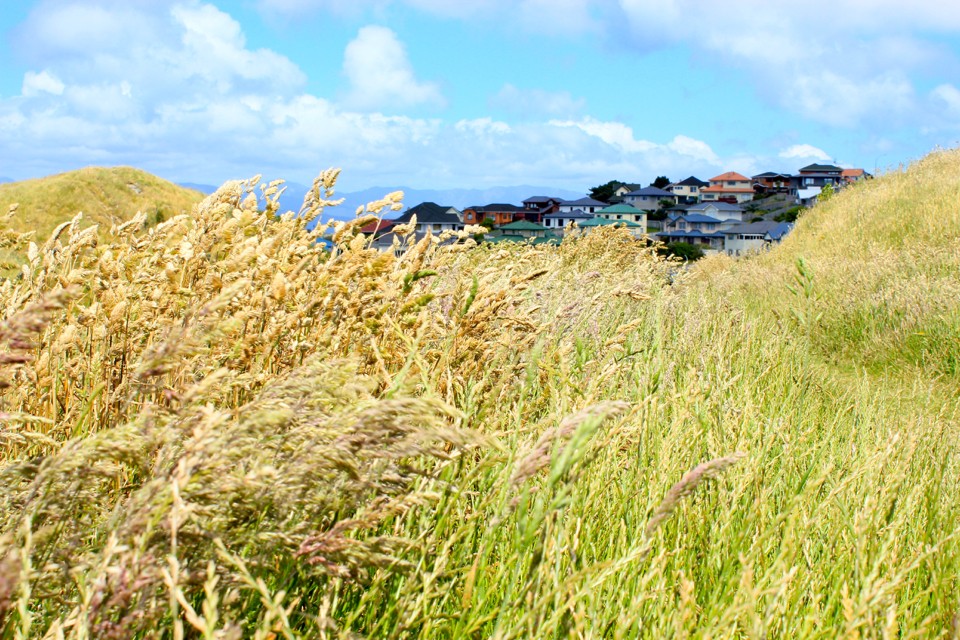 Although the summer just started, its not hot, especially when the southern wind blows from Antarctica – you should dress up everything you have with yourself.
But there is something about this wind. Adds up a special charm to this city. I would even say that it makes it more fun, more vivid. Everything moves as he conducts. It even makes sense to observe clouds. They move quickly, and the smaller ones are changing forms and directions.
We soaked up the rhythm of the city and we liked it. Long promenade with many charming places. Every now and then a park filled with both children and adults. Many walk barefoot. The old, the young, those in the middle. Its funny and charming to see them like that in a shop, restaurant, train.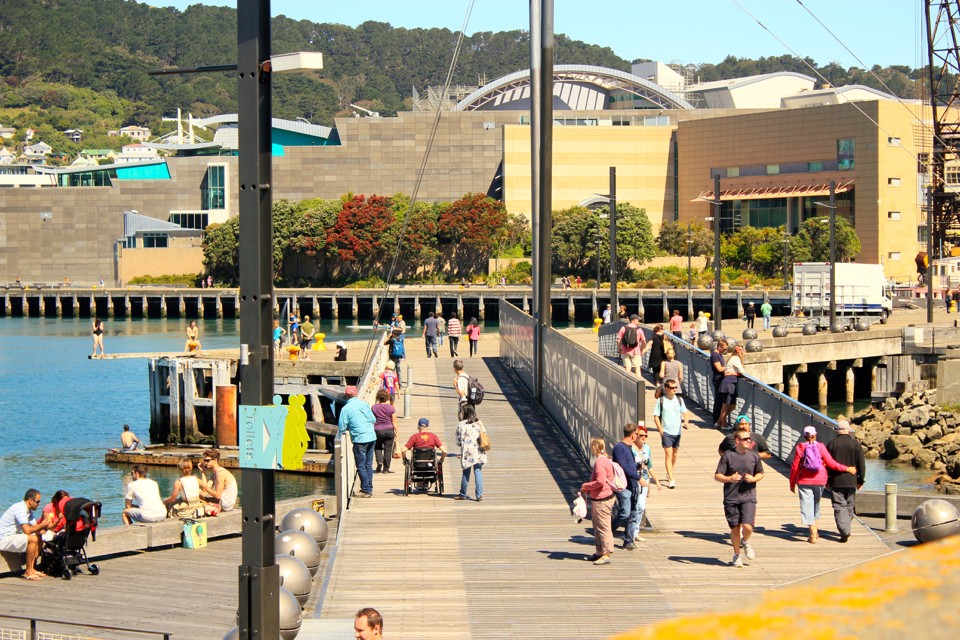 The other thing I noticed are definitely tattoos. Again, people of all ages, on different positions – from the woman behind the counter at the post office to the bus driver. I bet here the priests have tattoos too. Maybe it was all because of Maori, New Zealand natives, in whose culture they are especially appreciated, especially the ones on their faces. I think that in Croatia nobody would hire you if you look different. Here, nobody cares. Your life, your rules.
There are many immigrants from all over the world which gives the country a sense that you're part of a community that has chosen its place under the sun, no matter where you were born. Thats probably the reason everybody is smiling when you walk past them and make eye contact – they welcome you.
We visited the national museum Te Papa, who is, in addition to being free, indeed laudable. Even Tom liked it, that says it all. We visited the famous Saturday street market that gathers all sorts of creative people who sell their handicrafts and international food.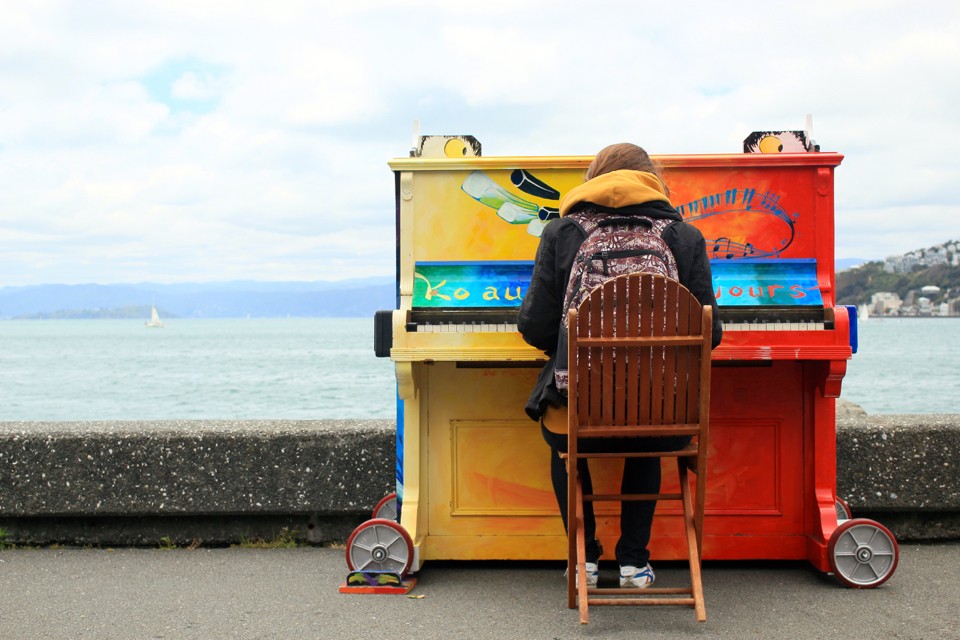 Although we are in New Zealand, in one street you may choose between sushi, kebabs, Thai, Spanish, Lebanese, Indian, Chinese or Italian cuisine. We didn't try any of those, first we had to earn some money.
And so we went looking for a job. We've made a CV, tracked ads on the Internet, but after a few days without any feedback, we decided to use "face to face" method.
The first day was the clumsiest. We would go to bars, restaurants, pastry shops, bakeries… Although it was the festive time and thus not exactly the best time to look for work, everybody encouraged us by their kindness, and willingness to freely leave the CV, and they will forward it to the manager. Tom's favourites were breweries, while I opted for a quieter, more intimate places. His English was better than mine, and that meant a lot. After five, six, nine places, we have entered into a tapas bar and stumbled into the owner. Tom took out all of his seductiveness, and was overwhelmed by her words: "Come tomorrow at 5pm to see you behind the bar." He had never worked as a bartender. Especially not in a fancy restaurant like this one where he should be making cocktails, pour beer and wine in special glasses and serve relatively wealthy guests. He prepared the whole evening and the next morning watching youtube clips about being a bartender, reading the recipes for some cocktails, learning in which glass is poured particular wine and how to change the barrel of beer.
I watched him and thought of that commitment, the will and diligence he had. He knew what he wanted and was willing to give his best to get it.
And so it was. The next day he did two test hours, a day after he was called, he got the job. He will begin to work a few hours a day for fifteen dollars an hour, and later the number of hours and hourly rate will increase.
But then the same evening he got another offer from an employment agency: he was admitted to one construction site.
And now, what to choose, pleasant job of a bartender with unpleasant working hours or hard physical work with New Zealand workers?
Tomorrow he left in the early morning to remove paint from the garage walls of some hotel in Wellington. Decisive was the morning shift, working late would be problematic because of transportation back home. Plus, he wanted to get his hands dirty.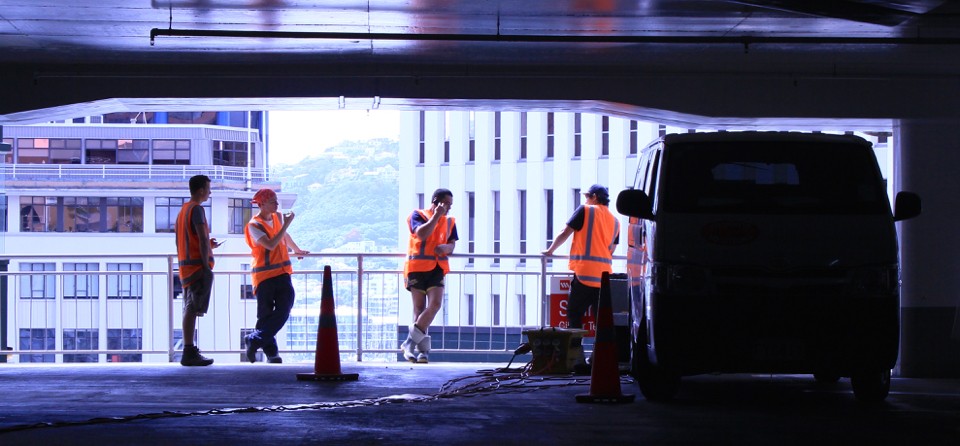 The whole day passed. And another one. Tom was working, and I wasn't. I imagined myself and kitty spending our days in the house, welcoming him with a hot meal while I'm knitting by the stove. I did not want that. I wanted to do something too!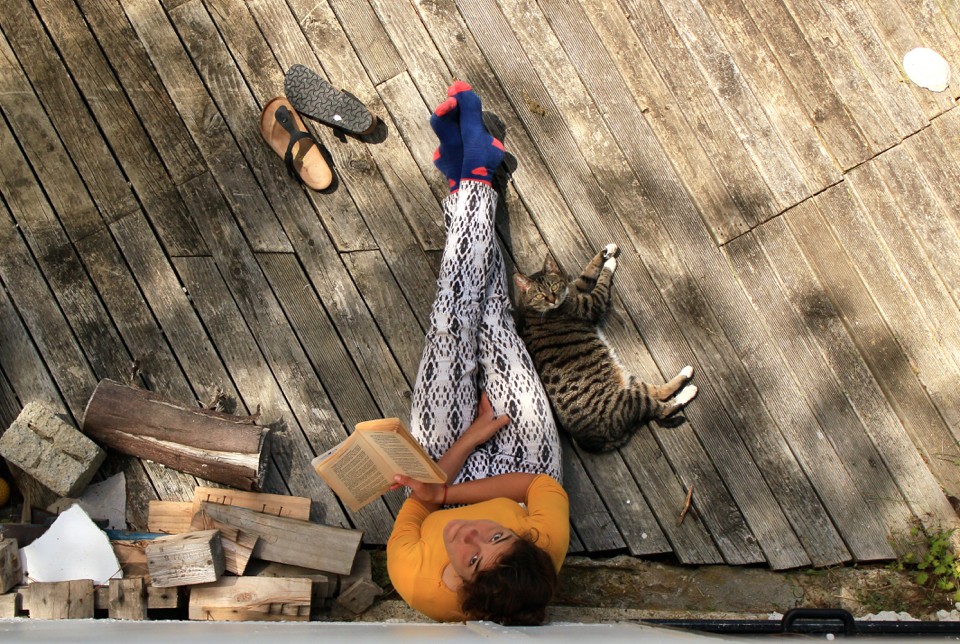 And then I started to get replies from that day we were carrying our CV's around. I got five job offers. Five!
Two pizzerias, two bars and a juice bar. Knowing myself and how I get easily bored, I chose two, for the start – juice bar and famous Italian pizza restaurant on the main street. The combination will make the days more interesting, and more difficult to get into a routine.
Waiting tables in the pizza place turned out to be a real challenge. As always, the first days were the worst. So many details in so little time. And the fact that my restaurant is ranked 8th best in Wellington on TripAdvisor spiced up the whole story. So many people and so much work.
But every day I got better and more self confident so I could devote myself to the more interesting part, contact with our clients.
As for the juice bar, the business is slow at the moment so I'll have to wait a little longer and see what will come of it.
And thats how our days look like in the past month. We work a lot, but we also have plenty of fun!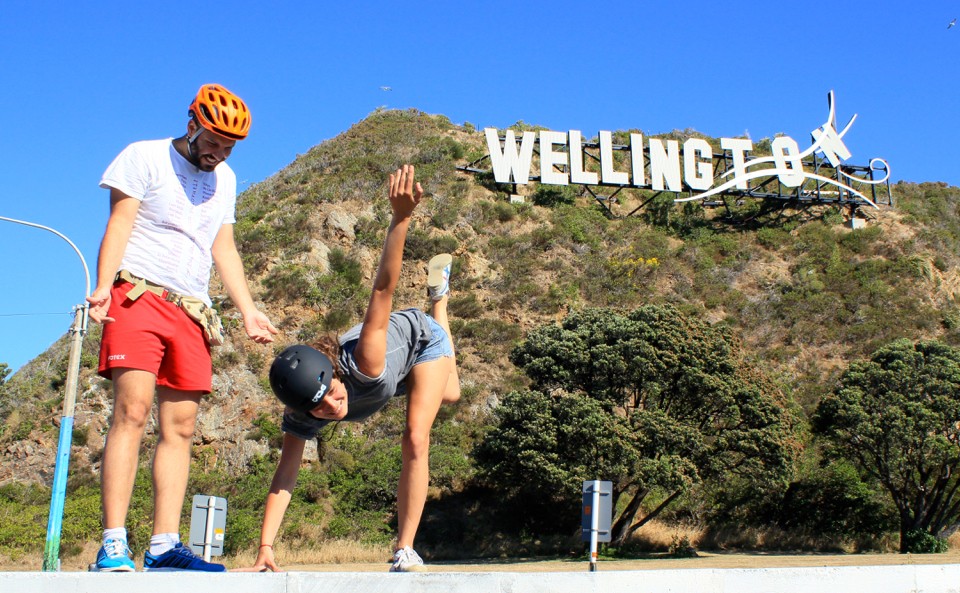 I know, I know, you will say, like many others, why have you spent half of a lifetime studying to work as a waitress and a construction worker. And you're right. Surely that is not the reason we studied. But you know this is how we love to live. Most of the people already in their early years have a partner, city where they want to live, home, work, etc. And that's great. We just have a different way. Neither better nor worse. Only different. Many lives within one. Many homes, jobs, changes.
Often we think we can control this life, that we are the absolute authors of it. And then something happens and we remain shocked.
And that is what we are seeking, life that is constantly surprising us, over and over again.
There, I have to go, Tom is jumping around and yelling that he got some dream job, he will be an ambassador for that HomeExchange website I told you about last time. Who knows where this story will take us next…
We love you!