Pleso, Zagreb airport.
Just like a year and a half ago when I flew to South America from the same spot, I'm thinking about the last few months spent in Croatia.
Everything was actually evolving around my book.
It was amazing, after five years of online scrabbling, to have my own book, and garage filled with scent of freshly printed paper.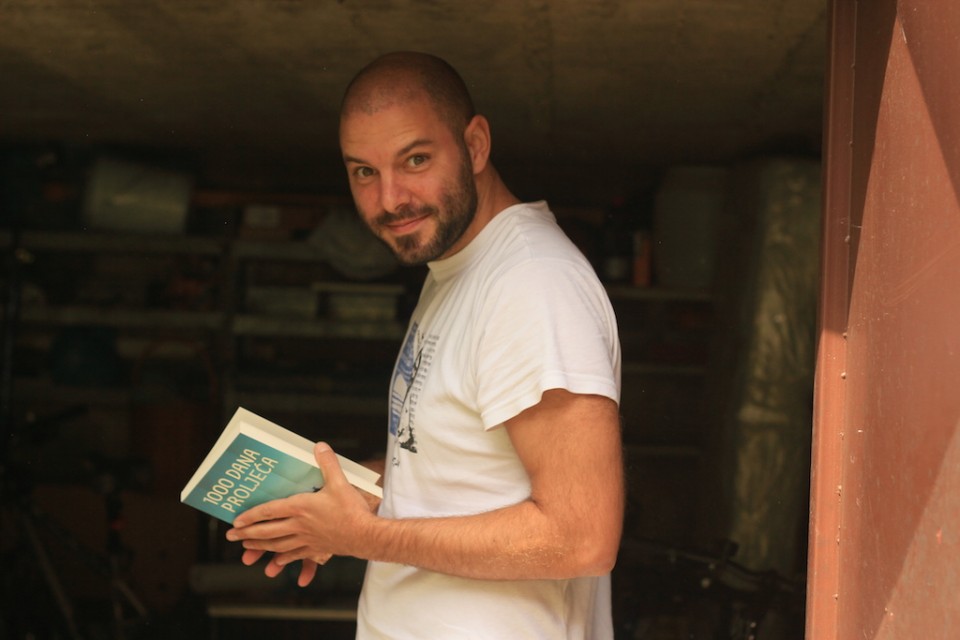 It was amazing to visit over 60 cities in Croatia and neighbouring countries, to remind myself whats it like to hitchhike in a familiar environment, to experience the hospitality of my people, to look in their curious eyes while I was talking about my travel adventures.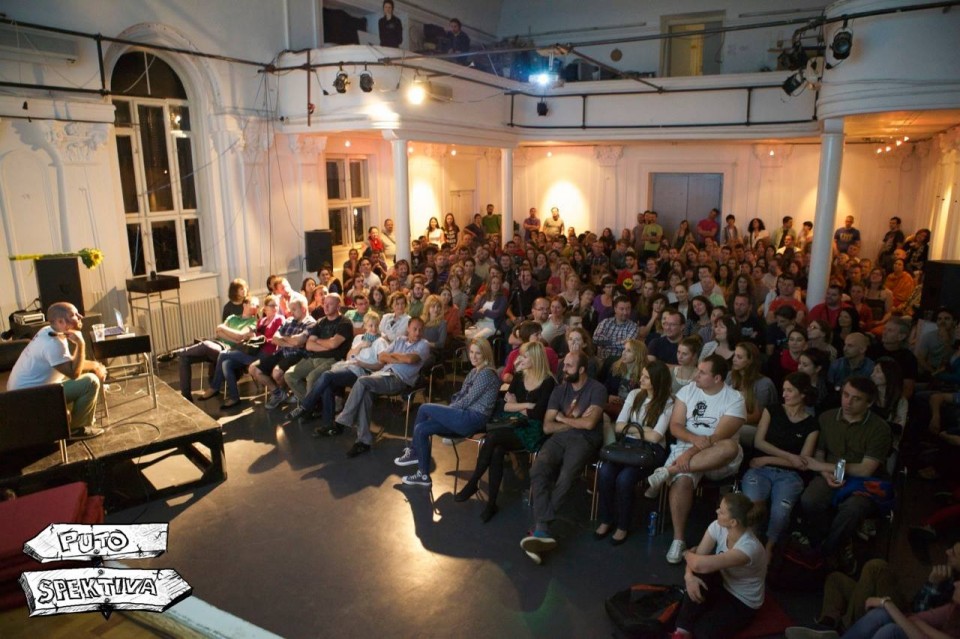 It was amazing to get up one day and decide that we're going to New Zealand, and start fantasising about a new beginning, new experiences, new country, new story.
But it was awful to watch sad faces of my parents, leaving them for the umpteenth time, not knowing when I'll be back.
This is the first time that I'm going somewhere, and I'm not the least bit exited – Maria told me, after we checked in our luggage which was never heavier, went through security, and waved at my parents for the last time. – And the first time I'm sad to leave people behind.
I didn't say anything.
Although we did not share the same feelings, I knew it was hard for her. I knew that her only reason for going to New Zealand was that I was going. I knew she was tired of new beginnings, I knew she just became accustomed to our hometown, I knew she solidified links with family and old friends, I knew she was ready to stay.
And then one morning I wake her up with the idea to go to the other end of the world, into the unknown, alone, look for a job, see where it will take us. Just like a year and a half earlier, when she left her life in Zagreb and flew to South America to join the man she knew for eighteen days.
I didn't say anything. I just sent an encouraging smile and hugged her tightly. I knew, or at least hoped, that it will again turn out wonderful, like our last trip into the unknown.
—
Zagreb – Amsterdam. Amsterdam – Bangkok. Bangkok – Taipei. Taipei – Sydney. Sydney – Auckland.
One drunkenness above the clouds, eight airline meals, 12 time zones and 48 hours later – through the clouds we saw Aotearoa: Land of the Long White Cloud, as the Maori originally called today's New Zealand.
It was there. It is not a fiction drawn on a map, close to nothing.
With fifty kilograms per head we came out of the airport, waited for the bus and watched the world around us. Traffic is on the opposite side, people smiled as soon as you make eye contact, but most of our attention was stolen by – the sky. It was wonderful to see that in the late afternoon – sun was still shining. Long days are back!
And in an interesting play on it alternated and sometimes cooperated four players: sun, clouds, rain and wind. Every few minutes competing who will have a greater impact on innocent bystanders. So far I have only experienced these sudden changes in the weather in Australia, where all four seasons would change in one day. It was the same here.
Wind took the victory in the celestial game, because it actually determined who will be in command – sun, clouds or rain. He cruelly whipped, and encouraged us to immediately name New Zealand as the Land of the Wind.
The night already came when we found the address where we will reside for the next five days, opened the door to the fence, feeling like thieves crept around in search of the key that was hidden inside a child boot, and entered into our new home, first in New Zealand – 120 years old wooden villa. There was a bottle of red wine on the table, organic cotton socks that the owner makes, and a welcome message: Make yourself at home.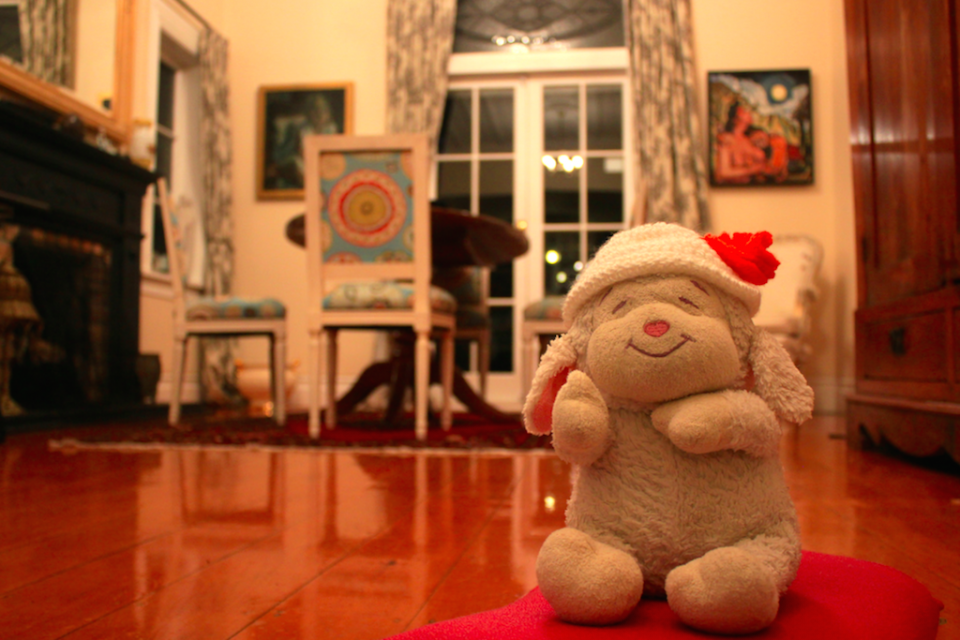 For years I was fascinated by CouchSurfing, but now a new love was born – HomeExchange.
As we were still not adjusted to the time difference, we walked to the city centre in order to do our first shopping. It was also good for our swollen feet after two days of cramped airplane seats.
With fear we went to the supermarket, expecting that we will go bankrupt at the very beginning – we have calculated the worth of the dollar rate, compared the prices from home and here, and were pleasantly surprised to realise that the prices here were on average higher for only 50%.
Given that the minimum wage is around $2,000 per month, we realised why even people who work at cash registers in supermarkets have the power to put on a smile when they serve you.
—
The next day we spent sightseeing.
Spring was in full bloom, which we felt best walking the back streets – we listened to unusual chirping of unknown birds, smelled all kinds of flowers and watched the thick green vegetation of huge trees. All that betrayed a sense that we are in the middle of the jungle, not the largest city in New Zealand.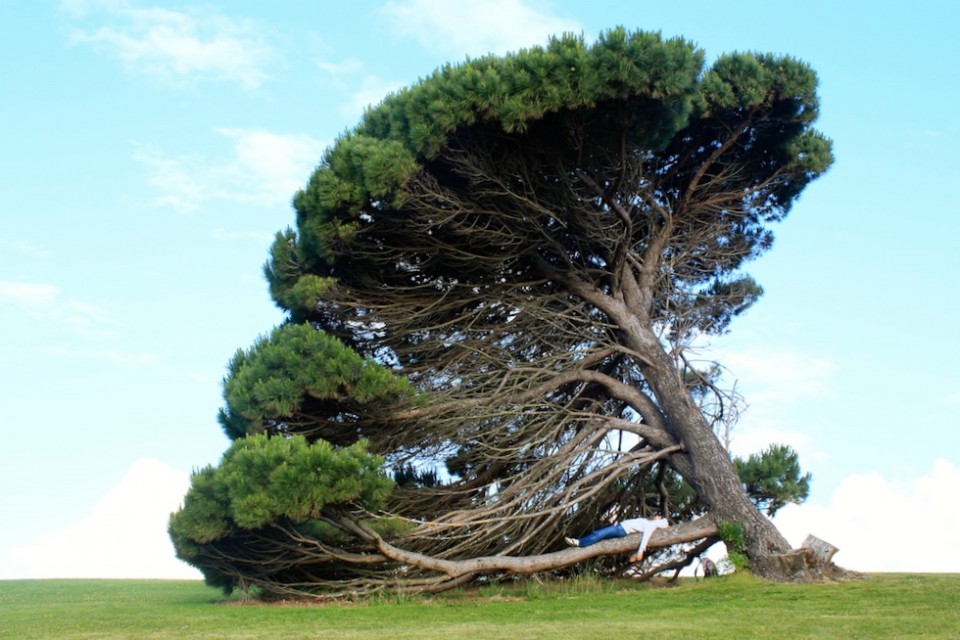 Neighbourhoods through which we passed were quiet, full of wooden houses with a garden – we had a feeling that behind all the walls were hiding happy families that after a day at work sat at a table in the dining room and happily discussed the day behind them, while a cat or dog begged for food scraps, wagging their tail.
Idyll.
From Mt Eden, the famous volcano and the highest natural point in Auckland, we observed a city dominated by the famous Sky Tower, reminding us of the tower on the north side of Zagreb.
I know that I wasn't excited about coming here – Maria said, looking into the distance. – But now when we're here, I know that everything will be fine.
I didn't say anything. I just sent an encouraging smile and hugged her tightly. I knew, or at least hoped, that it will again turn out wonderful, like our last trip into the unknown.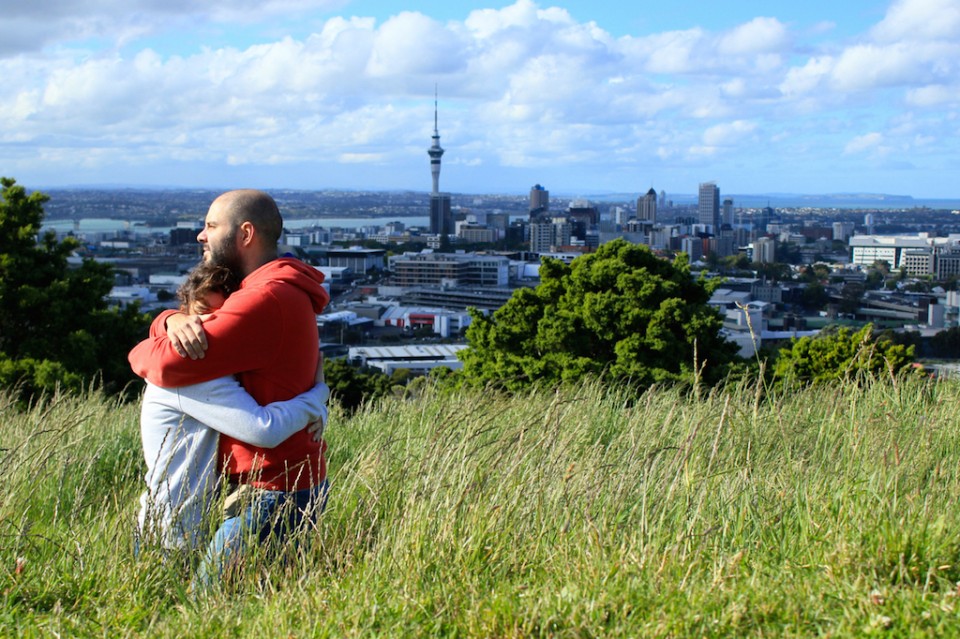 On the third day in Auckland we met with Marinka, a girl from Split who lives and works here for the last four years. She readily answered all the questions we had about New Zealand, so we learned that life here basically has only one flaw – the distance from the rest of the world and your loved ones.
But, there is a positive side in this flaw – she immediately followed up. – As almost all people who settled in New Zealand have the same story, the same background, the same sense of distance from family and friends, it is very easy to come together and make new friendships, establish a new family. Our crew, for example, meets up every Sunday, there is bunch of us from all over the world, when a child is born we all become aunts and uncles – we're here for each other. Because we know that no one else is.
She took a sip of her four-dollar-coffee and continued to talk how the workers here are protected like some endangered species, everyone would be shocked if the salary is one day late, and if you work even a minute after working hours, you are paid overtime. She talked how a director of her company drives the car a few decades old and that no one has the habit of showing how much money they have, what is the opposite of the habits of the majority of people in my country where the first move after earning a sum of money – is to show it.
And just because everyone keeps finances to themselves, everyone pays drinks or food for themselves. Not because they are stingy, but because everyone makes their money and it makes sense is to spend it the same way.
But it was still obvious that Marinka was still Croatian – she paid for our drinks.
If the holidays by any chance fall on a weekend, you can take a day off in next Monday. Fish is better than average fish in Dalmatia, and often cheaper. The people are friendly, no matter whether it be sellers, police officers, tax inspectors.
Yes, we noticed that as soon as we landed – Maria added. – We brought half a kilo of tobacco, not knowing that they lowered limits from 250 to 50 grams per person. Customs officers kindly explained how we have to pay all that is above the permitted limit (dollar per gram!), apologising because of recent changes to the law. Finally, they agreed to leave us 300 grams, as a gesture of goodwill.
Yes, it will become normal – smiled Marinka. – So when you return home it will shock you when it doesn't happen any more. Like this summer when I landed in Split, and the woman at the airport asked me bluntly, "Why am I standing there like a Wooden Mary?", all because I paused for a second. Although at the beginning it was hard, now I can definitely picture myself starting a family here, the environment is simply healthier, things are in their place.
Maria and I looked at each other and smiled, aware that we came in one normal and promising country, where all will depend solely on us.
We said goodbye to Marinka, who offered to help if we get stuck or need anything, and the next time we're in Auckland we were invited to a barbecue where we will meet with the rest of the team.
For a moment we were a bit sorry that we had a house sitting arrangement in Wellington.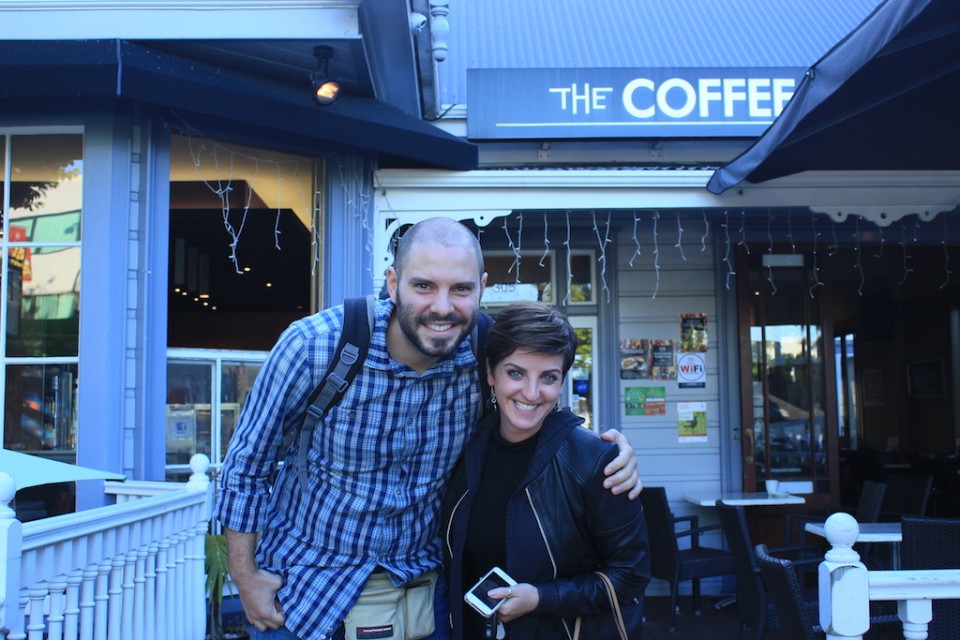 After that meeting with Marinka we went to Villa Dalmacija, which hosted the monthly gathering of immigrants from the southern Croatian regions. Although we were younger than the average for some 50 years, it was great to meet nice people who have been here for generations, watch the performance of the dancers from the Cook islands, eat the Dalmatian prosciutto, cheese, fritters, take a couple of contacts in case we get stuck or need anything.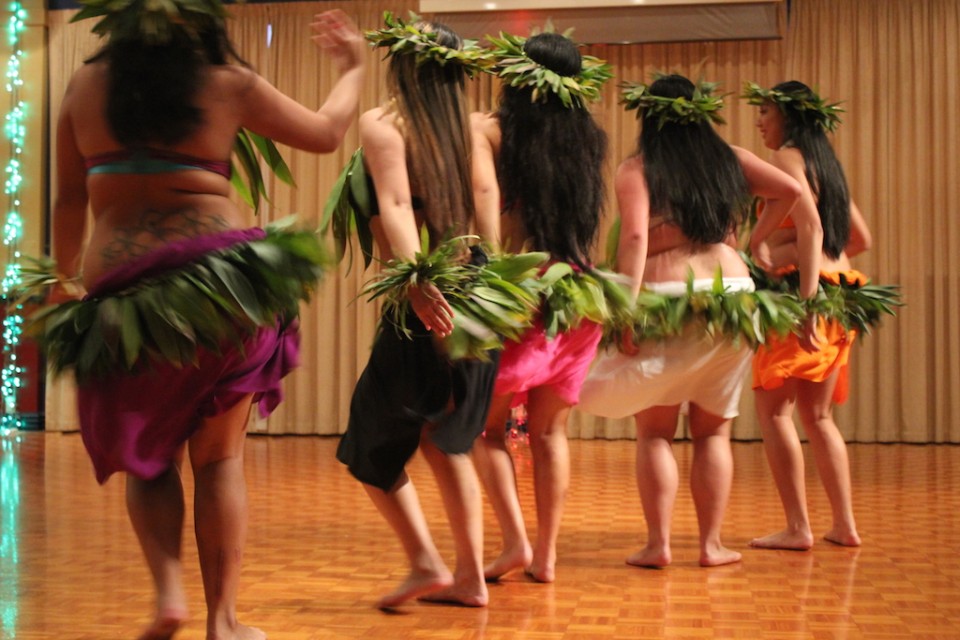 The same evening we had to decide which way we will get to 650 kilometres distant Wellington, the city where we have arranged accommodation for the next six weeks. We had three options – plane, bus or carpooling. I've been observing the situation for days on all three fronts: the plane was the fastest and relatively inexpensive way, although the price was increased by our heavy luggage; bus was slow, much cheaper (there are low cost bus companies from which you can buy a ticket for only a few dollars), but the problem was that they allowed only 15 kilos of luggage per person. We had a lot more. I followed the ads for carpooling, but no one went from Auckland to Wellington.
Hitchhiking with our luggage did not come into consideration.
And just at the moment when we decided to go the most expensive way – by plane, we heared about TransferCar, a website where you can find rent-a-car vehicles that need to be relocated from one city to another, completely free of charge. There were a couple of vehicles that were to be transferred from Auckland to Wellington, and rent-a-car company even paid for one full tank of fuel, which should be sufficient for the journey of 650 kilometres.
I quickly applied for relocation, and in the morning got an affirmative mail from Hertz that we can come and pick up our car, ie. minibus. I needed an international driving permit (which I luckily got in Zagreb) and credit/debit card.
The same evening we went to the airport, and after a few minutes at the Hertz counter, had keys to the twelve seats minibus, which within 24 hours should be delivered to the airport in Wellington. We hopped off to the parking lot, I opened the door, went inside and realised that I am – in the co-driver seat. I switched to the right side of the minibus, carefully inspected the automatic transmission, and with the slowest exit from the parking lot ever, headed toward our house.
We packed up, in the morning said goodbye of our beautiful home, sat in the minibus and headed towards the capital of New Zealand – Wellington.