House sitting is another way to find free accommodation while traveling, along with CouchSurfing, camping, volunteering and HomeExchange.
The principle is very simple – people leave their homes to other people who, in exchange, take care of their pets or farm animals while they are away.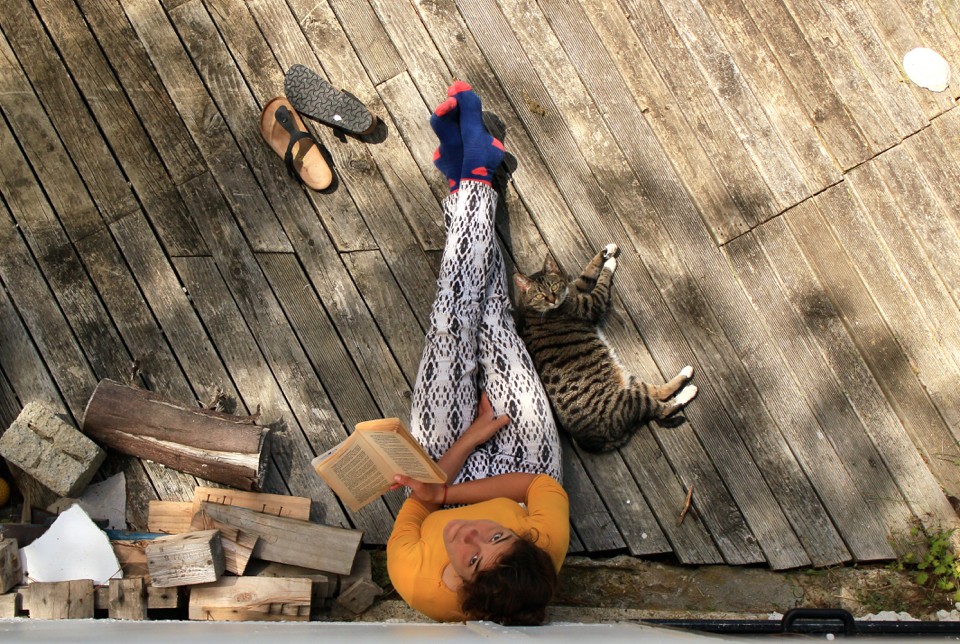 Owners get someone who will make sure their home welcomes then in the same shape once they return, and they don't have to move their pets, lowering the cost and stress that comes in those situations. On the other hand, the house sitter gets free accommodation, often doesn't even have to pay for the utility bills, and sometimes they even get their own car on disposal.
First time I heard about house sitting was when I was preparing to go to New Zealand, and that was one of the best things ever – in first 9 months of our stay in NZ, half of that time we had free accommodation thanks for house sitting. Besides the fact that we saved bunch of money (at least $5,000 on rent, bills and transportation), we stayed in beautiful homes, and experienced life outside of busy tourist places.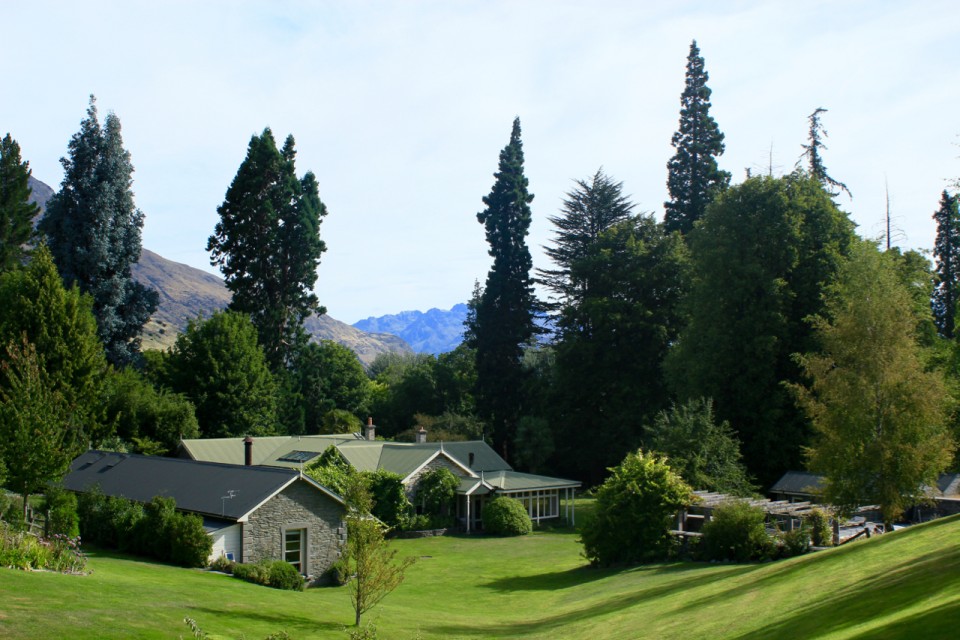 Here are few steps if you want to try it out yourself:
REGISTRATION
The first step is to choose a house sitting website. Every day there are more and more of them, but since we went to New Zealand, the only one we have experience with is kiwihousesitters.co.nz – home made, and the most popular one. The annual fee is NZ$65, and having in mind that minimum weekly rent in New Zealand is $250, we didn't have to think too much about the profitability of it all.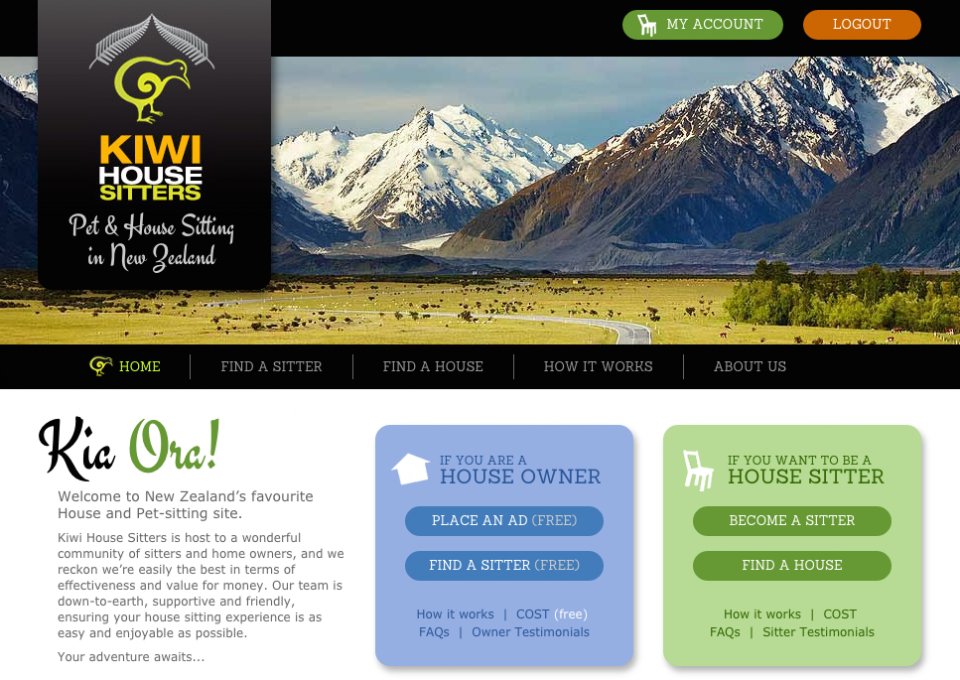 Link on all other house sitting sites you can find on the bottom of this article.
Registration procedure is also very simple – you write some basic info about yourself, upload couple of photos, and make your profile in a way that will show you in the best way possible. You love animals, animals love you, best childhood friend had four legs, and those kind of things.
Remember, house owners look for four virtues of house sitters:
they can be trusted,

they have experience,

they will take good care of their pets,

they will spend most of their time in the house.



LOOKING FOR AN IDEAL HOME
While looking for a house to house sit, the most important thing is to be flexible and adjustable. If you insist on finding a home in a specific place, on a specific date – your chances are minimal. There will always be more people looking for a house to sit than houses available for house sitting, which means you will always have a lot of competitors. More adjustable you are, your chances are greater. Especially when you bump into last minute ad.
Second most important rule is – be fast. Check new ads few times a day, send emails straight away, you can even give them a call if they have it listed. Sometimes we sent emails a day or two after the ad was online, and we were already late.
Also, be careful when writing an email to people, adjust it to every ad, try to prove you are trustworthy, and that you will take good care of their home and animals while they are away. But again, don't sound like you are trying to sell them something, be relaxed and natural, and always look the situation from their perspective – there is a big chance that they have many candidates, so they will have to choose.
Be unique.
In case the house owners are interested in your service, there is a big probability that you will meet them via Skype. Behave the same way like in emails – be relaxed, smile, be friendly.
But at the same time, ask questions about certain house rules – will you have to pay for the bills, will they leave a car, whats the situation with the internet, etc. Maybe you won't be interested in taking care of a house in the middle of nowhere, with no car or any other transportation options.
HOUSE SITTING
As you can notice – house sitting is not the hardest job in the world.
But then again, it is a job.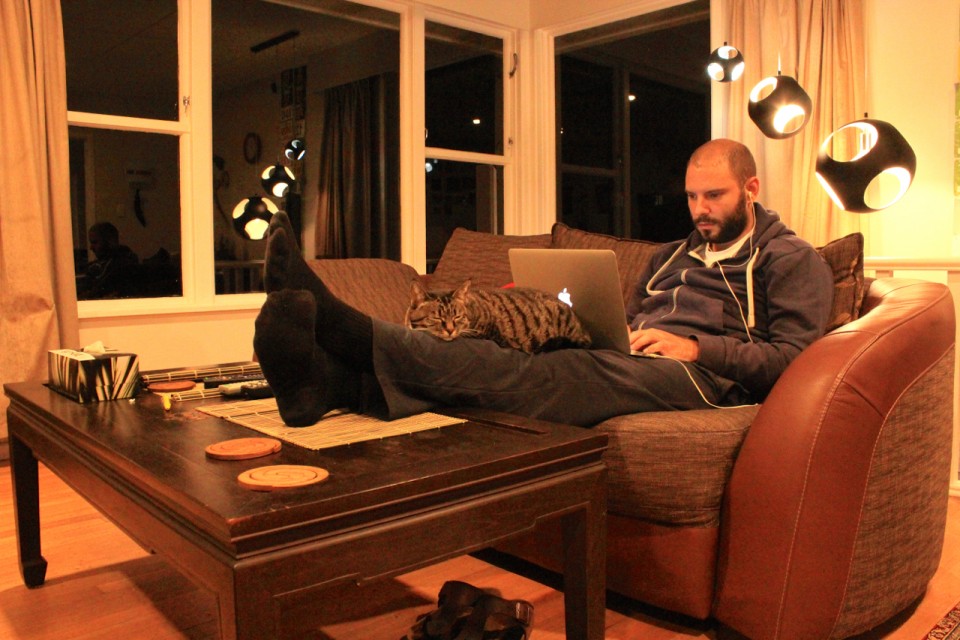 Job on which you have to take care that animals don't lack food, activities, love.
Job on which you will encounter some unexpected issues and you will have to deal with them.
Job on which you have to take care of the garden, lawn, flowers.
Job on which you have to be sure not to destroy anything, and clean up after your stay.
Like in life, try to follow the golden rule – act in people's home like you would want others to act in your own.
Your hosts will appreciate that, call you when they go away on another trip, recommend you to their friends, and leave you a positive review on your house sitting profile – and that will make it easier to find another house sitting arrangement.
CONCLUSION
If you want to visit a certain country/city only for travel purposes, and you don't want obligations – house sitting is probably not the right thing for you. Check other alternatives – if you want to sleep in homes of other people while they are there, try CouchSurfing, and if you appreciate your privacy and have a home to exchange – HomeExchange might be the solution.
House sitting is a great way to spend some time on one place, get to know your environment, save some money, maybe even to find a job in the neighbourhood, which is what we did in New Zealand. You do need the initial fee of annual membership to a house sitting website, but if you are serious and adjustable – it will pay off in no-time.
—
Great page with list of all house sitting sites – ultimatehousesittingguide.com