There I was, at the airport in Kuala Lumpur, for the second time in two days.
When the plane touched down, I was shocked by the fact that the city was very clean and modern, the cars were new, there weren't piles of garbage on the streets, especially when compared to India. Everything was functioning without any problem. Everyone was fluent in English, prices were a lot higher than those I'd been accustomed to, wherever I went there was an A/C on, somehow everything seemed not-chaotic. I missed India. I missed the chaos. I didn't like that city. However, the most probable reason for my not liking it was the fact that I found myself in a big city.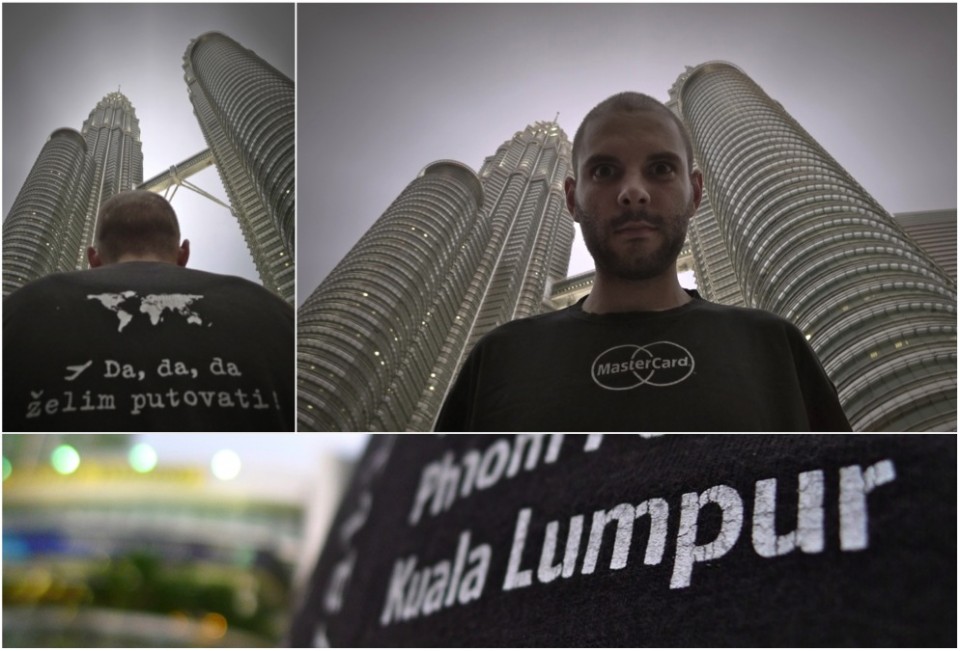 One of the things that I learnt about myself on this journey was that I don't like cities.  They have the energy that doesn't fit me, they're too big, people are more introvert and more stressed, they don't say hi and they don't smile at strangers; everything is, in a way, hectic. Every time someone asks me if I am going to settle down and where, once I'm done with his journey, I keep saying that I don't know yet and if I do it some day it won't be in a city. My arrival to KL only confirmed my theory.
My host was Marina – a couch-surfer from Serbia whom I'd met on my journey through Europe. She prepared me some hot dogs, showed me Vegeta in the kitchen and took me to see the Petronas towers. The second night of my stay at her place we went to a party organized by a Slovenian girl who had promised some ajvar and grilled meat dumplings. She'd forgot the ajvar and she only started barbecuing around midnight when it was already time for Marina and me to catch a ride home. So, after two nights of couch surfing at Marina's I caught the bus and went back to the airport.
And there I was at the airport in Kuala Lumpur, for the second time in two days. I was waiting for a girl whom I hadn't seen for two and a half years.
In the summer of 2009 I was a graduate at the Faculty of Economics, a subtenant in Zagreb, worked in a juice bar and hosted CSs on a daily basis. In that period I've been only on one journey – my first hitchhiking to Sofia and back. I travelled through the stories of my guests, picking up ideas and courage so that even I could try out something like that one day. Josh had hitchhiked from Germany to Iran and back. Christoph had cycled from France to China. Steve hadn't been home for the past nine years. Tom had seen half of the world on his motorbike. Chloe had left Australia when she was 18 and for the past couple of years she'd been wandering, doing some random jobs and enjoying life. She was also seducing her host in Zagreb and very successfully, if I may add.
I'd had to answer a lot of times on this question – how and why did you decide to start travelling? I always answered in the same way – the fault take all the couchsurfers whom I'd hosted in my subtenant apartment. The whole truth was a bit different – I started my first big travel through Europe with only one goal – go to Berlin, visit the blonde Australian and spend a few weeks with her before she's back to her country. I head off to the adventure in September 10th, 2009. I arrived to Berlin a couple of days after that and there was where Chloe gave me a new name (Thomas Love, instead of Tomislav), and, in a park, broke my heart. Since I couldn't go back home broken-hearted and lost, I went further towards west, hitchhiking and couchsurfing. And that was the beginning of my first two-month travel across Europe.
I returned to Zagreb, went on with my duties on the university, made my first lesson about CouchSurfing, started my Facebook page (with my new nickname), been to Spain for 50 days, once again returned to Zagreb, did a couple of exams, organized a hitchhiking race to Istanbul, and then again I came back to Zagreb. Since I was doing some promotion back at the time I could be seen in the television and in the papers, so some nice people from MasterCard contacted me and offered me a one-month journey outside Europe. I chose Bangladesh.
I spent an entire month in Bangladesh, returned to Zagreb, did some more exams, met gorgeous Tanja, went to Portugal with her which was another priceless travelling experience, did a bunch of lessons all around Croatia, I was hosted on a radio and television, did my last exam on the university, got my diploma, and, finally, started planning my lifelong dream – 1000 days of summer.
My journey around the world started nn September 10th, 2011, exactly two years after my departure for Berlin. I like to play with numbers. And so, while I was in India, Chloe sent me an e-mail informing me that she was coming to see me, wherever I was. So we made an appointment – Kuala Lumpur, in February. When she heard that I got an Australian visa, she bought two plane tickets for May, one for me and the other one for herself. I guess she was trying to make it up for my broken heart in Berlin.
And there I was, in Kuala Lumpur for the second time in two days. I saw this girl whom I hadn't seen for two and a half years.
I instantly remembered a scene from the film 500 days of summer (inspiration for the name of my journey) in which Tom (a coincidence?) comes to a party at Summer's place and in that precise moment, the screen splits up in two – one is showing his expectations, and the other one the reality. Tom was expecting that Summer would welcome him excitedly, give him a big hug, kiss him, introduce him to her friends, and at the end of the evening she would be with him again. The reality was completely different from that – she welcomed him as a friend, she was rather official, and it turned out that she was engaged so, feeling quite down, Tom went back to his sad life. The film is cool, you should see it.
The scene at the airport in Kuala Lumpur was pretty the same, but completely different. I had these expectations – I get to see Chloe, we'll hug as old friends would, talk about all the things that happened for the past years, and I'll realize that the old spark between us was a part of past, close the whole story, and without any obstacles and without thinking about her, I'll turn a new page of my book of adventures called life. The reality was totally different – I didn't feel very stable on my feet, we gave each other a lot of hugs, friendly and long-lasting, I felt some strange movements in my stomach, and while we were in the bus she held my hand and laughed so sweetly. We kissed at the escalators and that when the chaos started.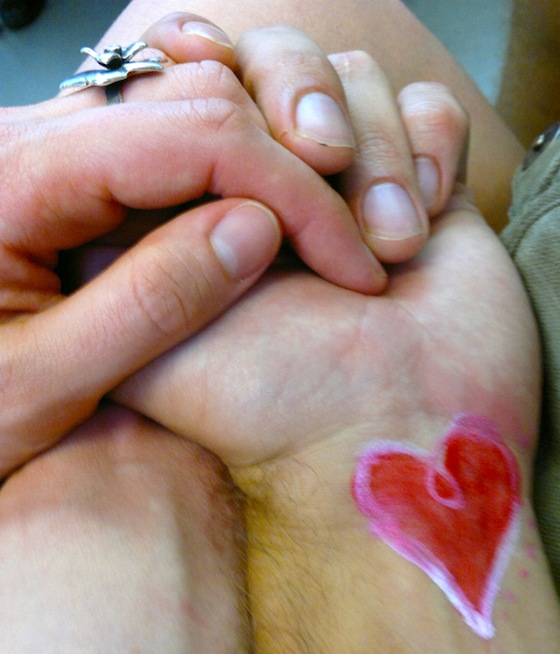 So. We spent two days together in Kuala Lumpur, and it was nice. The following day with met Gina and Keveen, my KORAKOR friends, who happened to be there, and since we drank a lot that night we somehow ended up on the couch of their CS host Henry.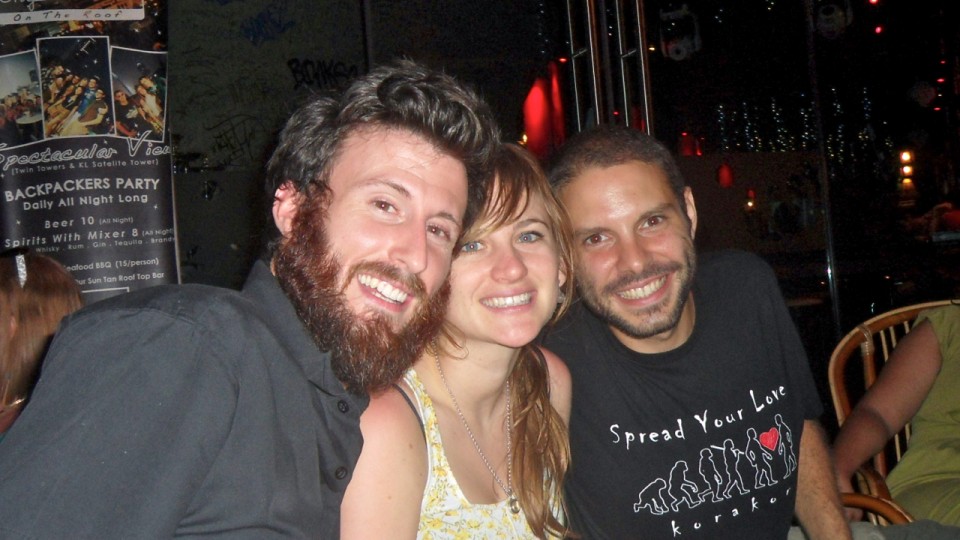 After two days Chloe took a flight to Australia to visit her sick grandma, and I decided to stay in Kuala Lumpur until she got back so that we could start our two-month adventure of discovering Thailand, before we fly together to Australia. Henry became like a brother to me, so his home in the suburbs also became my home. As my new brother liked going out every night, his lifestyle, unwillingly, became my lifestyle. However, that lasted only for two nights – that was the amount of time it took me to remember how I didn't like going out, despite having my black brother who was always treating me, with the excuse that I would be treating him once he's at my home…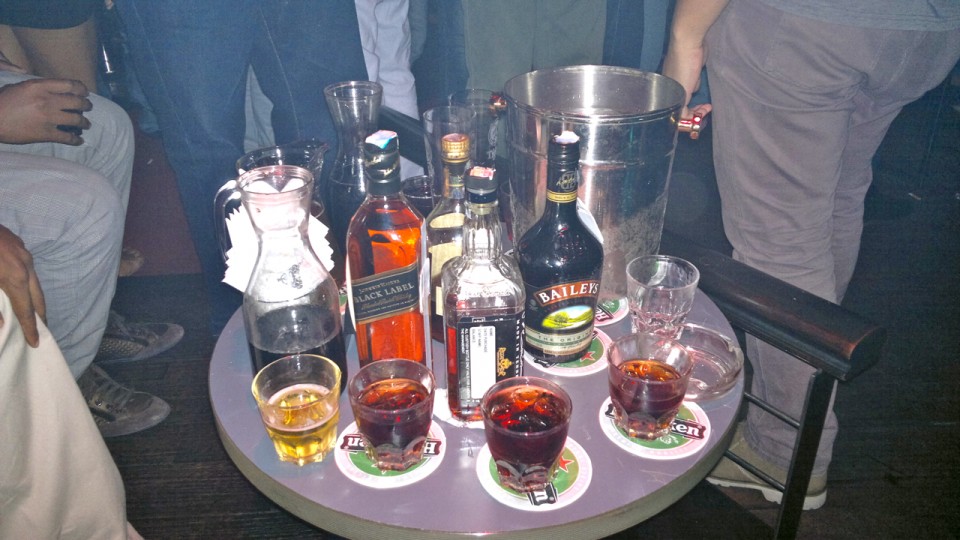 During the following two weeks I met a lot of CSs who had either lived in KL or passed through it. One weekend we went south-ward to the Port Dickson where fifteen of us slept in one-room apartment. I also saw Josh there, and that way I broke the record – namely, it was the sixth time our paths crossed: I'd hosted him in Zagreb, we met in Prague and Dresden, I'd stayed at his place in Berlin, a year after which we met in Istanbul, and now we met again in Kuala Lumpur. Who knows, maybe we'd meet in Australia in a couple of months.
Moreover, I made a visit to Batu Caves, one of the most popular Hindu centers outside India, and it was a few kilometers in the outskirts of Kuala Lumpur. At the foot of the calcareous hill where Batu Caves are situated, there is also an enormous golden statue of the god of war Murugan, the youngest son of Shiva and Parvati, who gave Murugan the spear to beat the forces of evil, which he did. Yada, yada, yada. 272 steps lead to the top where the temples/shrines are situated, and it is totally worth the effort. It reminded me of Zagreb and my favorite 162 (or 163, depending which way you take from Uspinjača – a known cable railway in Zagreb) steps that lead from the Ilica street to the tower Lotršćak. On your way to the caves you will definitely see numerous monkeys who are very willing to accept the bribe, that is food, in order to give you a free pass. Once again, it reminded me of Zagreb, and all kinds of monkeys on the hill in the center of the city who also take bribe.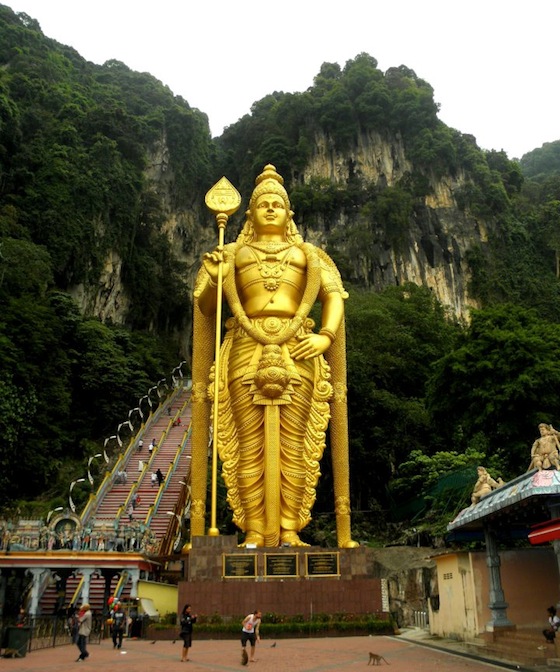 By the way, Thaipusam festival one of, the most interesting parades in that part of the world takes place in Batu Caves. I missed it – I was late a couple of weeks. In 2007, over a million and a half people gathered there which made the festival one of the greatest gathering in the world. The procession starts early in the morning from Sri Makamariamman temple in Kuala Lumpur, and the journey to Batu Caves lasts for eight hours. The participants carry kavadi (load) with them, which can be a random cup of milk, and the more pious among them choose a bit more radical way of paying respect: they use sharp needle to pierce their cheeks, tongues and sometimes they even put hooks through the skin on their backs and pull heavy objects – the bigger the pain, the bigger the sacrifice, and consequently the bigger the blessing of the gods.
I also met Patrick, an extremely nice local guy who took me one weekend to a permaculture farm a few hours towards the north of Kuala Lumpur. We spent a night there enjoying the nature, peace and quiet, talking to people who lived there. Permaculture Farm Perak is a project similar to the one I'd visited in India a few months before – the people on the farm cultivate food and produce energy only making a use of the natural sources on their disposal, their skills, and not doing any harm to the nature. Moreover, there's an educational touch to the farm: every now and then they teach children from the nearby areas about the cultivation of organic food and self maintenance. And now the local authority was trying to make them leave their property because of some investor who'd decided to use that piece of land and deforest it and to make a personal profit. Same old sad story… But the people weren't so keen on giving up easily – a couple of months after our visit of support, they were still there, perseveringly fighting for their goal.
We returned from the farm, and Chloe returned from Australia. The very same day Sara, her ex roommate from Berlin, joined us and she would be keeping our company for the following three weeks. We spent a few days in KL, went to Chilling waterfall with Patrick and we had a lovely time there crossing the river and swimming under the waterfall like true adventurists.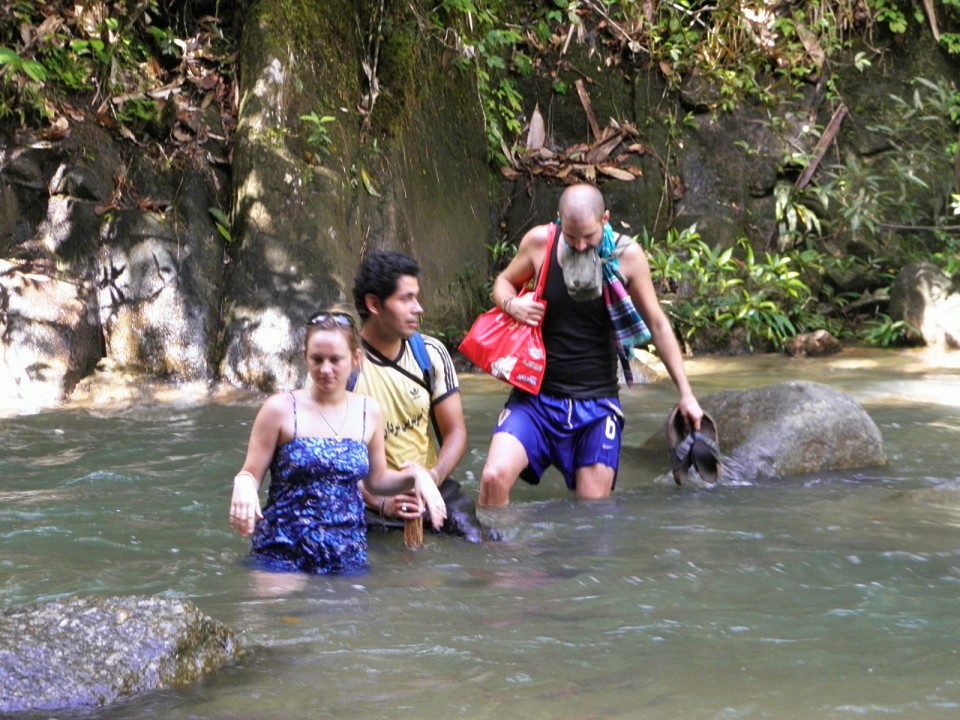 I accepted a new challenge there (I love challenges) – since Chloe and Sara are vegetarians and they educated me about all the negative aspects of eating meat I decided to be a vegetarian throughout my stay in Thailand. During my stay in India I ate almost exclusively fruit, vegetables and fish so my decision shouldn't have been a problem. Also, we got to share food for the following months, instead of each of us preparing/eating his or her own.
And finally, after almost a month spent in a capital of Malaysia and its outskirts it was time to head towards Thailand. Sara, Chloe and me planned to hitchhike, but our plans changed when Henry decided to join us. At the end, all four of us went to Langkawi, the island in the far north of Malaysia, next to a border with Thailand. The reason why we didn't hitchhike was that Henry had a car at his disposal.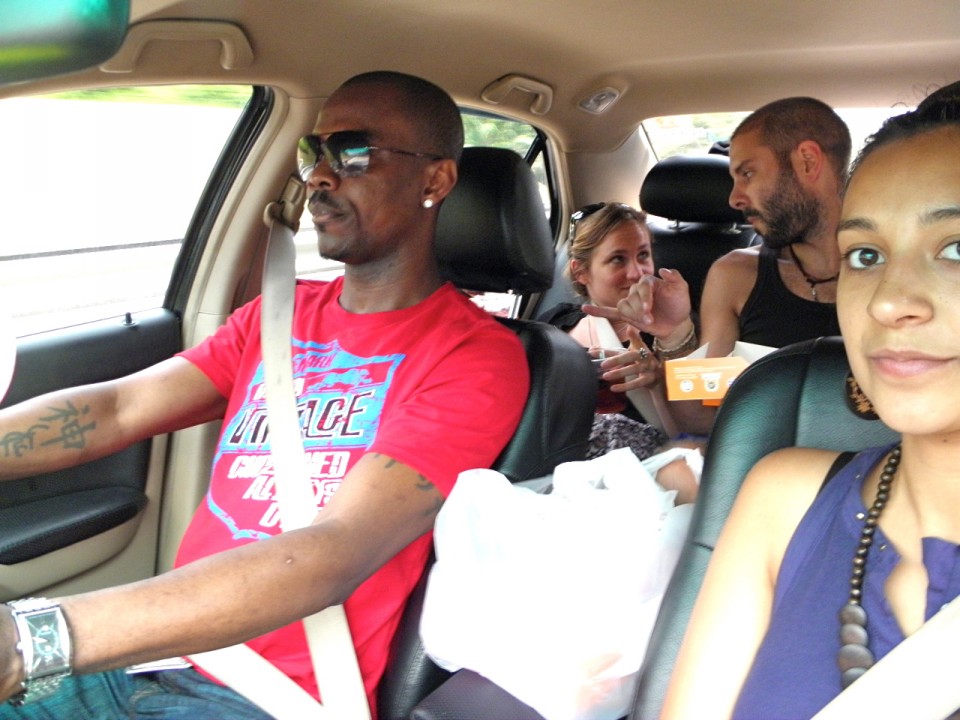 Langkawi was – fine. We weren't in an adventure mood; we stayed in a pretty cheap hotel, had lunch in cheap vegan restaurants, and took a swim on pretty, but not beautiful beaches. Frankly, it didn't matter to me. I spent a lot of energy talking to my two new companions on the journey, examining my feelings towards the Australian girl, and planning where to go, how to go and what to do. We saw several beautiful sunsets, laughed a couple of times, but, deep down, we knew that the true adventure was ahead of us – two months of wandering through Thailand without any particular goal.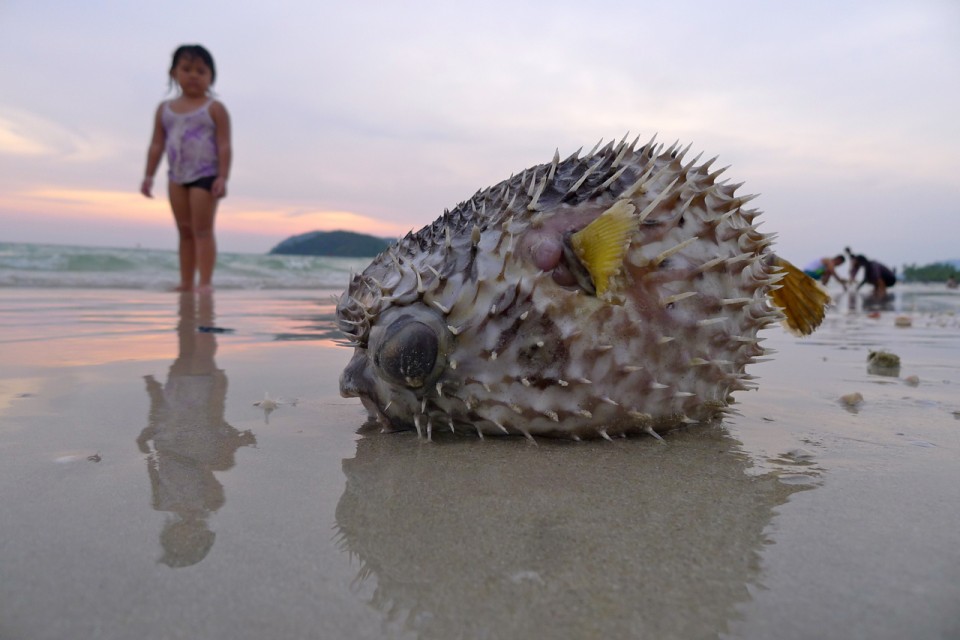 —
GALLERY – MALAYSIA.